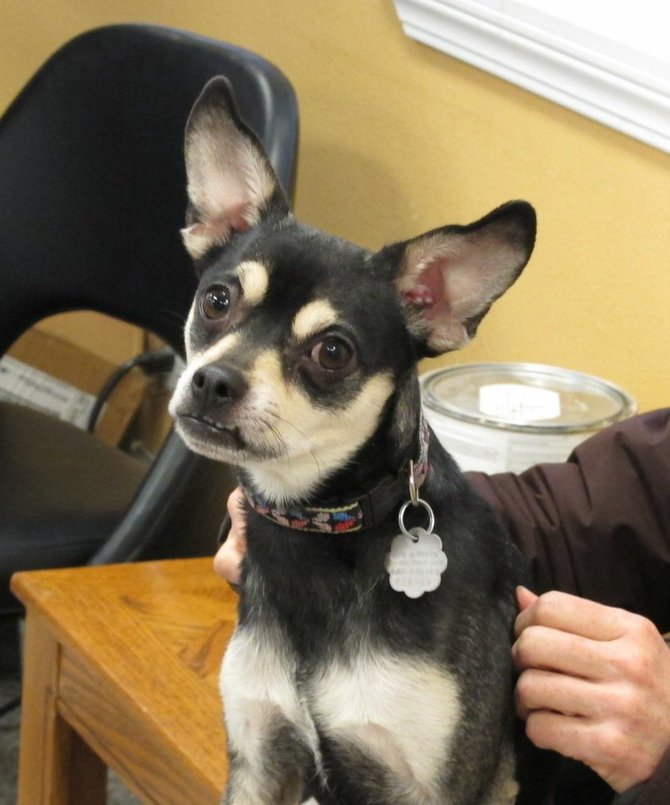 This week volunteers at Adopt A Dog have selected Jax as the program's adoptable pet of the week. They describe him as follows:
"Jax is one cutie-patootie! He's only about 1 year old and is about 15 pounds, and a good dog. He's also a happy, playful guy. Happy to bound around! Happy to sit on your lap! Happy to play with other dogs! Happy to sit for a treat! Yep, happy!
"This very engaging guy would be — yes, you guessed it, happy — in an active household. And he loves the snow. He may be small, but he's got determination, and if there's fun in the snow, then he's there! Jax is great on walks, too, and easily handles a couple of miles with gusto. Check out his video on our website to see this happy guy in action."
Jax is current on shots, microchipped and is neutered. His adoption fee is $165.
The fee to adopt is charged to recoup standard veterinary expenses.
Since many of AAD's dogs are in foster care, please call ahead to meet Jax at the Hukari Animal Shelter, 3910 Heron Drive, Odell; 541-354-1083. Adoption hours are Wednesdays from 5-7 p.m. and Saturdays from 9-11 a.m.
Applications may be downloaded at hoodriveradoptadog.org and faxed to 877-833-7166.