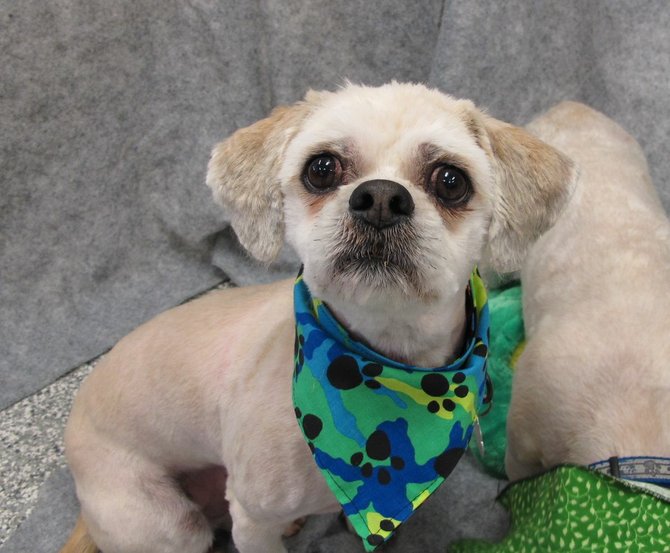 This week volunteers at Adopt A Dog have selected Tosh as the program's adoptable pet of the week. They describe him as follows:
"Tosh is about 6 years old, 15 pounds, and never looked so good! He was dropped off at the shelter so badly matted, that the hair over his eyes was knotted up and he couldn't see! (He was named after dreadlocked Peter Tosh, the reggae master!) But a little snip here, and a little snip there, and an hour and 1½ pounds of matted hair mess later — voila! Look at those beautiful shiny eyes now!
"And you should see this boy run around! He never did before, because he couldn't see where he was going, so he was a lump on the log, as they say. But boy, those short legs can really move!
"Tosh adores other dogs and especially seems to like being with people and running around (without bumping into walls!) He's an excellent leash walker, and is learning basic commands easily."
Tosh is current on shots, microchipped and neutered. His adoption fee for is $175. The fee to adopt is charged to recoup standard veterinary expenses.
Since many of AAD's dogs are in foster care, please call ahead to meet Tosh at the Hukari Animal Shelter, 3910 Heron Drive, Odell; 541-354-1083. Adoption hours are Wednesdays from 5-7 p.m. and Saturdays from 9-11 a.m.
Applications may be downloaded at hoodriveradoptadog.org and faxed to 877-833-7166.