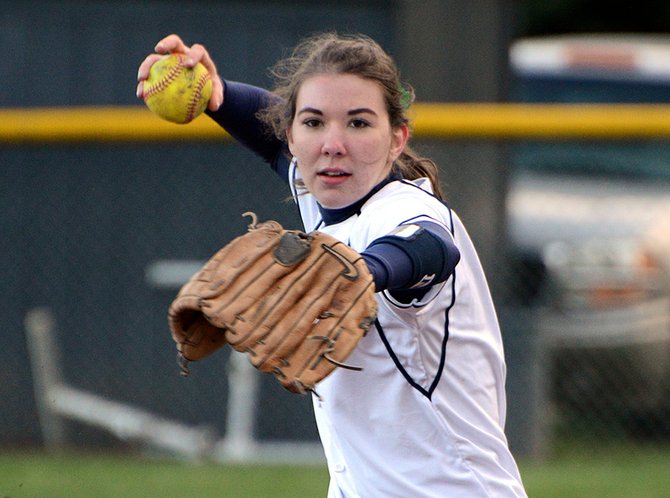 Hood River Valley High School athletics kicked off the spring sports season with a frenzy of activity Monday afternoon, when Eagle baseball, softball, boys lacrosse and girls tennis all hosted their first contests of the season. As follows are brief reports from each of the events.
Softball: HRV's go-to pitcher, Kayla Byers, opened the season with a no-hitter in the Eagles' narrow 1-0 win against Gresham. Byers pitched the complete game and led the team on offense with two hits in what proved to be a solid defensive but frustrated offensive effort for the Eagles. Maddie Vallejo and Kelsey Wells had one hit apiece, while Annie Veatch had a highlight-worthy diving catch at third to aid in Byers' no-hitter.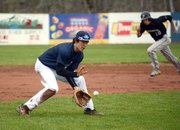 Baseball: Rallies in the final three frames gave the Gresham Gophers a 9-1 victory in their first game of the season at HRV's Traner Field. Kam Walker led the offensive effort with two hits, while Ryan Ward and Kellan Duffy split time on the mound. Ward led the game with five strikeouts in his four innings of play.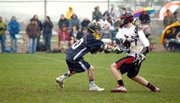 Lacrosse: HRV lacrosse had hoped for a better result in its opening game against Camas at Westside Elementary School. The Eagles lost 10-7 and will look to bounce back Friday when they host Oregon City, 7 p.m. at HRVHS. Noah Tauscher and Taylor Cramer had two goals each against Camas, while Tony Cohn, Henry Barton and Kiel Sorenson had one apiece.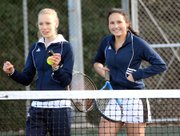 Tennis: Team scores were Gresham 6, HRV 2 in Monday's season opener for the girls tennis team. The Gophers won all four singles matches against Olivia Newcomb, Maddy Graham, Miranda Starr and Vanessa Olivas, with Starr coming the closest to victory in a 7-5, 6-7 (7-4), 1-0 (10-7) result. Doubles matches saw No. 1 duo of Ellie Webb and Naomi Greenwald win 6-3, 2-6, 1-0 (10-6) and No. 3 Ann Evans and Lise Acosta win 3-6, 6-2, 1-0 (10-6).