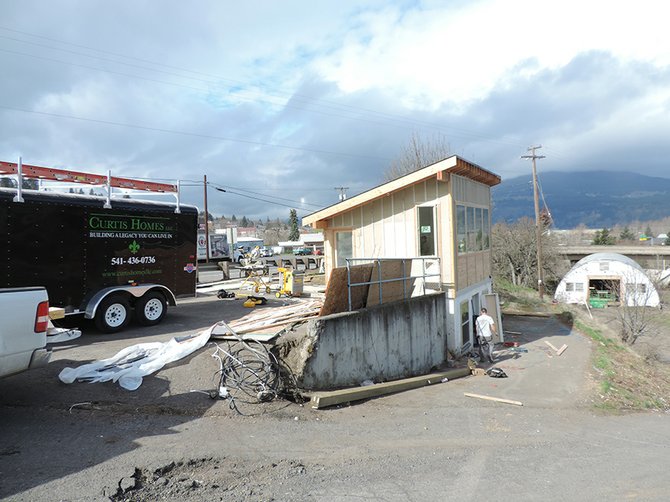 Cameron Curtis, owner of Curtis Homes, has announced the construction of the company's new office at 403 Highway 35 in Hood River, directly across from Tum-A-Lum Lumber, near Highway 30.
The new tilt-roof building replaces a white building that had long been empty. The old structure was dilapidated, yet the foundation was still in great condition and the new building will be on the same footprint as the previous building, according to Curtis.
Using green building techniques, Curtis Homes is constructing the new 700-square-foot building and opening the office in April.
The ground floor will serve as offices while upstairs, clients can visit the showroom to view building finishes, by appointment only, on large-screen televisions. The showroom boasts panoramic views of the Columbia River.
Curtis Homes holds an open house and ribbon cutting at noon on April 4.