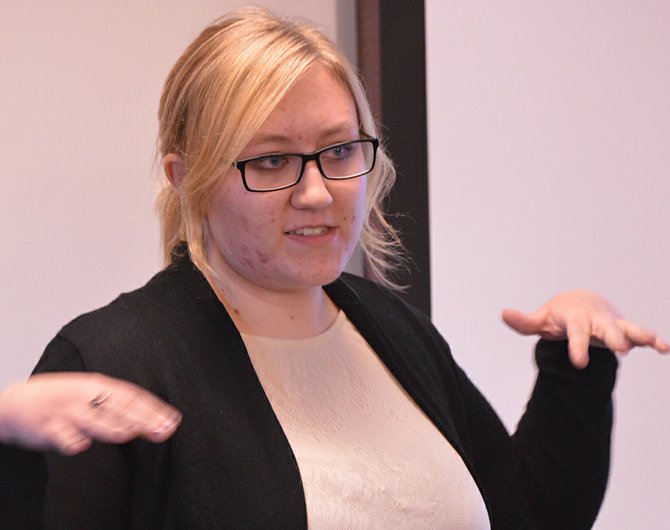 Mount Hood glaciers are the lifeblood of the Hood River Valley. They represent the bulk of the water present in our rivers and streams, create habitat for salmon and other marine life, provide opportunities for recreation, and irrigate the valley's orchards and farmland.
However, those same glaciers are slowly slipping away. According to a 2008 study from Oregon State University Professor Anne Nolin and then-graduate student Jeff Phillippe, the glaciers on Mount Hood declined by an average of 34 percent from 1907 to 2004. That impacts the glacial runoff, which, according to the study, will decrease by over 30 percent if glaciers continue to recede at current rates.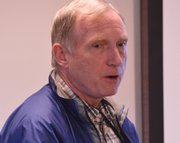 Mount Hood is not alone. The majority of glaciers that exist in the world's mountain ranges have also been receding. But at last week's well-attended meeting of the Hood River Watershed Group, a presentation given by Tom Bennett and Emily Smith, both of Portland State University's Civil and Environmental Engineering Department, showed how one man in India is combatting glacial recession by growing artificial glaciers.
That man is Chewang Norphel, a retired civil engineer who has created artificial glaciers in the remote region Ladakh located on the Indian side of the Himalayas. Norphel essentially relocates the glaciers by reclaiming runoff from melting glaciers, which consists of sending it through a series of diversion channels to the mountain's shadowy areas on north-facing slopes, where the water is more likely to freeze. A series of retaining walls, arranged like terraced rice paddies, cascade down the mountain, collecting the water so it will freeze in the winter. In spring, the water melts, providing irrigation for the villagers' crops and water for their homes.
For Mount Hood, however, employing that technique might be more difficult. For one, the elevation of Mount Hood is significantly lower than the elevation of Ladakh, but more importantly, Bennett said, the Mt. Hood Wilderness Act, which highly regulates activities in the Mt. Hood Wilderness, would make doing any kind of terraforming on the mountain difficult, if not impossible.
Bennett listed a number of other possibilities for slowing glacial recession. Sprinklers and snow machines could jump start growth right at the glacier. Or transport ice to the glacier via glacial seeding or by harvesting ice from ponds and lakes and bringing it to the mountain.
He also presented the possibility of using wind diverters, sawdust, thermal blankets, and even spraying boulders with a lime-based paint in an attempt to reduce temperatures at glacier sites.
However, Bennett acknowledged that some of these alternate methods were "desperate measures" and had varying degrees of expense, success, and ease of implementation. When asked who would pay for these methods, Bennett responded that he did not know.
Currently, Bennett and Smith are still researching alternate methods as well as their feasibility and welcome suggestions from the public at cee.pdx.edu or 503-725-4282.