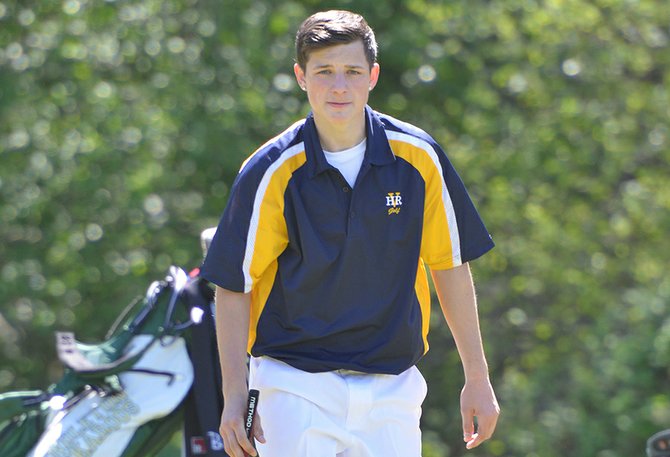 Alisha Hay shot a team-leading 85 Wednesday at Indian Creek Golf Course in a mini tournament with Pendleton, Hermiston, Estacada and HRV. Hay's score — an all-time tournament best — was good enough for third place out of the 16-player field. Teammate Korey Cimock wasn't far behind Hay, with an 89 — also an all-time tournament best.
"That's a really good sign," coach Mark Gradin said of the girls' progress. "They're the only two girls we have this year, so as a team we're not going to be able to compete, but as individuals they are making tremendous strides in improving their game, which is encouraging."
On the boys' side, Dan Kuechmann shot an 88 to finish third. That score, Gradin says, was mediocre for the team's top male player.

"Dan usually does a lot better here," he said. "He's got the game; he's as good as any of the other No. 1 players in our league."
Behind Keuchmann were Tyler Benson, Greg Johnston, Stan Ochesky and Wyatt Vallejo, in that order, with scores of 100, 108, 116 and 126.
"All of the kids have been working very hard at practice and they all are seeing results in lowering their scores," said Gradin, who is realistic about his expectations for the team at the district and state tournaments this season. The best shot at a state bid he said, is for Hay, Cimock or Kuechmann to qualify individually by posting top four scores at the May 12-13 district tournament in The Dalles.