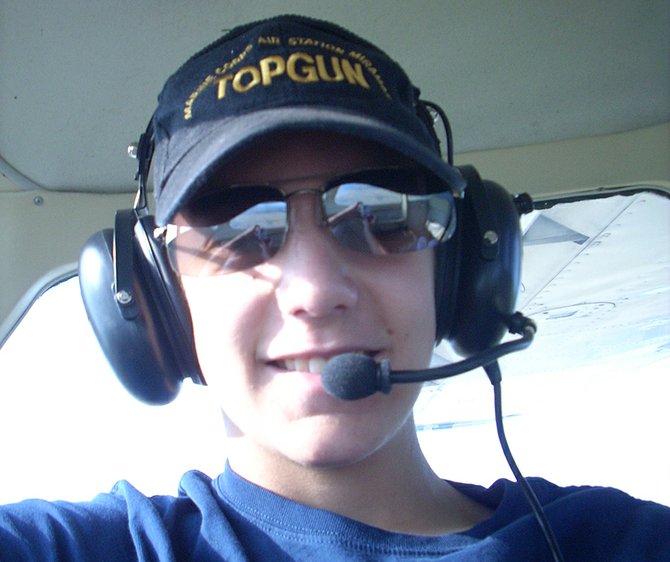 As part of a school project, William Decker, a ninth-grader from The Dalles who attends Horizon Christian School in Hood River, has arranged for a Kodiak bush plane to offer rides locally as a fundraiser for a Christian charity.
The Quest Kodiak bush plane will be flying from the Ken Jernstedt Airfield in Hood River and Columbia Gorge Regional Airport in Dallesport Friday and Saturday, May 9 and 10.
Rides are $35 apiece, and will help fund the Mission Aviation Fellowship. To schedule a ride, call Decker at 541-340-9546 or email him at williamdecker1998@gmail.com.
The rides will last 15 to 30 minutes, depending on how many people sign up for each flight. The plane can hold up to eight riders, Decker said.
Mission Aviation Fellowship is a global family of organizations that uses aviation and technology to support the work of other mission and relief organizations.
The plane will be located at the Ken Jernstedt Airfield for rides between 10 a.m. and 2 p.m. on Friday and Saturday, and will be at the Columbia Gorge Regional Airport in Dallesport on Friday and Saturday from 3-5 p.m. Other times for rides may be available by appointment.
Decker said Monday morning he already had about 20 people signed up for rides.
Decker, who graduated from St. Mary's Academy in The Dalles last year, asked that the Kodiak make an appearance here as part of a world impact project in his geography class.
He explained: "We have to do something that makes an impact on somebody besides ourselves. My project is probably a little over the top but I chose to work with Mission Aviation Fellowship from Nampa, Idaho, to have them get a Quest Kodiak to The Dalles and Hood River so they can give rides and raise money.
"I chose this because I love to fly and am working on getting my pilot's license," he said. "To get the plane here, first I had to get donors to donate money so that there was a guarantee for Mission Aviation Fellowship to profit. Then I made posters and hung them up at both airports and The Western Antique Aeroplane and Automobile Museum in Hood River. I have had a lot of help from my parents. We have been in contact with MAF the whole time and I schedule the rides on an Excel document."
Mission Aviation Fellowship has a fleet of 136 airplanes and reaches isolated areas in 33 countries.
The Kodiak that will make an appearance here will eventually be based in Papua, Indonesia, where it will serve those living in isolated jungle villages.
"This remarkable airplane will be used to deliver food, medicine, building materials and Bibles," said John Boyd, president and CEO of Mission Aviation Fellowship. "It will transport medical teams, missionaries and relief workers. It will carry children to school and the sick to the hospital."
He said the Kodiak was perfectly suited to Papua, where hundreds of small villages are scattered in jungles and mountains. "There are very few roads. A 20-minute flight in an MAF airplane saves an entire day of travel by foot."
As a nonprofit, the Mission Aviation Fellowship relies on donations to keep its planes in the air, Boyd said. Recent projects that used their planes include vaccination campaigns in the Democratic Republic of the Congo, supporting relief efforts in the Philippines, following Typhoon Haiyan, and enabling the work of churches, evangelists and Bible translators across Africa, Asia and Latin America. Find Mission Aviation Fellowship at maf.org.