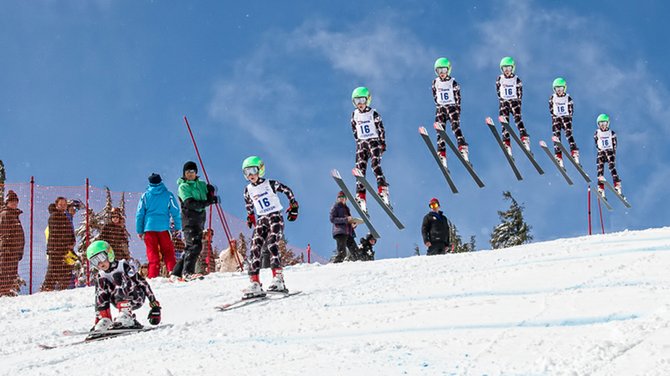 Cooper Spur Race Team finished its 2014 ski racing and freeride competition last week at sunny Mount Bachelor, where team members competed at the 50th annual May Day Race. The event was a combination race for skiers ages 7-15, which included cross country and jumping competitions.
Leading the team in victory was Josh Nardone, who brought double gold, winning the 11 and under age class both days. In the jumping competition, Sutton Bell LeFevre and Sara Davies — two of the youngest 10 and younger female competitors — finished top 10 in the jumping competition.
Recently back from the Buddy Werner Championships, the Pacific Northwest's top race for 12- and 13-year-olds, CSRT's Carter Rigart brought home gold in the Skills Quest competition (for the second year in a row).
In other action, CSRT's freeride team scored impressive results at the USASA National Championships in Copper Mountain, Colo. The USASA is the premiere event for amateur slopestyle, halfpipe and rail riders in the country. The team qualified four to the national competition: Trey Roesler, Sammy Stevenson, Ollie Stevenson and Bruce Luster. Roelser, 13, finished an impressive 21st out of 83 in the 13-15-year-old slopestyle competition and 12th in the halfpipe. Ollie and Sammy Stevenson skied impressively for their first time at nationals; Ollie had a top-10 finish in the 10-13-year-old rail jam and Sammy held his own with a 24 in the halfpipe and 25th in the rail jam.
The freeride team was coached by Naish Ulmer.