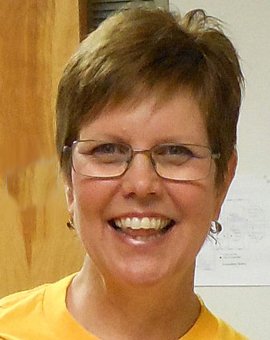 Mid-Columbia Unitarian Universalist Fellowship has called the Rev. Judy Zimmerman to serve as its first "settled" minister — the first to reside in the area. MCUUF is located in Hood River and draws from throughout the Columbia Gorge.
Zimmerman will begin her duties on Aug. 1.
Zimmerman was a longtime Unitarian Universalist before recently receiving her Master of Divinity degree from the Meadville Lombard Theological School in Chicago. She is presently teaching psychology at Portland Community College.
In describing her spiritual journey to the MCUUF Search Committee, she said:
"Unitarian Universalism's celebration of theological diversity and long history of being a progressive voice for social change prompted me to leave a teaching career and heed the call of my heart to serve the needs of the world in a new way.
"This led me to seminary, to service as a hospital chaplain, to co-founding and leading Oregon Unitarian Universalist Voices for Justice, and now to the Mid-Columbia Unitarian Universalist Fellowship. I am ready to make a home with you, to love you, and live among you in the spectacular Columbia River Gorge.
"MCUUF can be a place that attracts and nourishes families, feeds our spirits, broadens our minds, and creates worship that makes our hearts sing. I want to help build that future with you."
The Mid-Columbia Unitarian Universalist Fellowship meets at 10 a.m. Sundays at the Rockford Grange, 4262 Barrett Drive. For more information, see mcuuf.org or contact Steve Castles at 541-296-0655.
n
Does your faith community have news? Send details about worship events, speakers, concerts, sermon series, or other topics to hrnews@hood-rivernews.com.