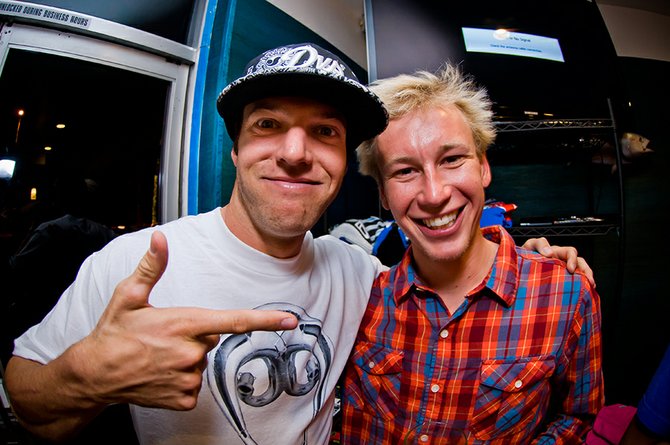 Hood River native Wiley Watson has been involved in the Southern California film industry for approximately eight years, working on movies, commercial and web shows, but Wiley says that "none have taken me on such an emotional roller coaster" as his most recent project: a film about the tragic death of his friend.
The film, called "Caselli 66: Ride the Dream," will premiere Monday, May 19, at the Columbia Gorge Arts Center. It will also be released for Digital, iTunes, Google Play, Netflix, Hulu, Xbox, and Playstation. The film, produced by Red Tide Pictures, is about the death of Wiley's friend, Kurt Caselli, who died in November of last year while competing in the famous Baja 1,000 race.
"The shock was immediate and powerful," the synopsis of the film reads. "A once in a generation offroad racer, Kurt's performance on his motorcycle was matched only by the dedication, passion, and love that inspired an era of racers, riders, family, and friends."
Watson got interested in both motorcycles and filmmaking at an early age and he says he "honed his skills" in Shawn Meyle's video production class at Hood River Valley High School. The two interests have "carried me throughout the world to work with a lot of the top athletes," in motorsports, such as Caselli.
Not everyone may share his passion for motorsports, but Watson says Caselli 66 is "exciting, thrilling, touching and heart wrenching," and "has a story that any and all would appreciate."
The film will premiere, Monday, May 19, at 7:30 p.m. at the Columbia Center for the Arts, located at 215 Cascade Avenue in Hood River. It is an open viewing, but donations are accepted. A portion of the proceeds will go directly to the Kurt Caselli Foundation. Go to www.kurtcaselli.com to learn more information about the foundation.