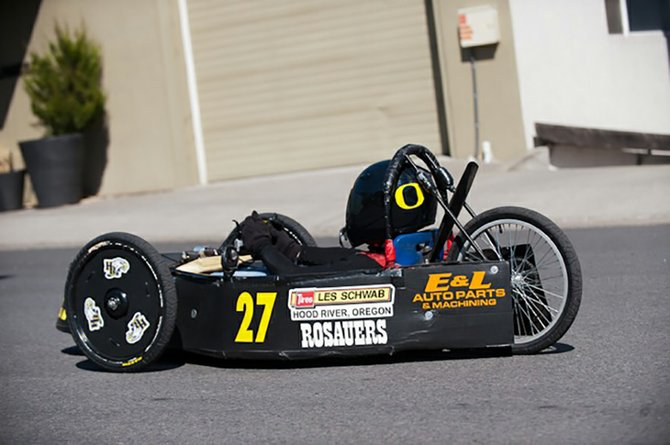 Hood River's Adam McCaw won Electrathon America's race this weekend in Mapleton, Ore., and is now tied for first place overall with Willamette High School's Nick Smith.
Advisor Jeff Blackman said, "Adam blazed out of the gates from the start to lead the pack for the first 30 minutes of the hour-long race. The pack had no choice but to try and stay with him; after 30 minutes Adam's car slowed down and the pack overtook him. It looked as though he had used up his batteries too soon.
"In a brilliant move, he had geared his car high enough to set the fast pace in the beginning of the race, burning down the competition's batteries, then he purposely slowed down to conserve the rest of his batteries. With three minutes left in the race Adam gave it all he had and sling-shotted past his competition to take the win."
The Hood River Valley High School electric car program travels to Portland International Speedway for two days of racing this weekend to finish the season.