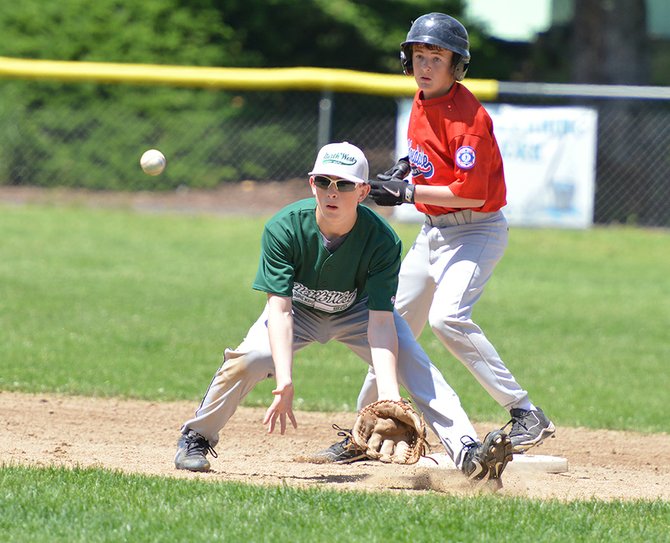 After several years' hiatus, Hood River's Babe Ruth baseball program reassembled this year and is competing in the regional spring season. Although the team has been having a rough season (2-20 overall), players and coaches are excited about the revival of the program, which fell off in about six years due to a transition many players and teams made to the more competitive Junior Baseball of Oregon program.
To help get the program get back on its feet, the team is inviting the public to an afternoon of fun and fundraising on May 31 at Collins Field, open to participants ages 9-100. After a standard hit-a-thon for the Babe Ruth players, the community will have the opportunity to participate in two fun hitting-based events. The first is called Hit-4-Prizes, open to boys and girls ages 9-18. The cost is $1 for one out or $5 for six outs. Prizes will be placed around the field and participants who hit those prizes (or the one who comes closes) get to take them home.
The main event of the day, the King of the Gorge Home Run Derby, will have the good-old-boys around town itching in their britches at the chance to relive old glory days on the diamond. The cost is $5 for five outs, with the goal of hitting as many home runs as possible within those outs. Age groups will be divided into four: 9-12, 13-15, 16-18 and 19-100. The batter with the most home runs in each age group wins.
Start times for the events are as follows: Hit-a-Thon, noon; Hit-4-Prizes, around 1 p.m.; Home Run Derby, around 3 p.m., sign-ups at 2 p.m. the day of. All events are at Collins Field across from Hood River Middle School. For additional information or to sponsor a player in the Hit-a-Thon, contact coach David Hough at yzhough@yahoo.com.