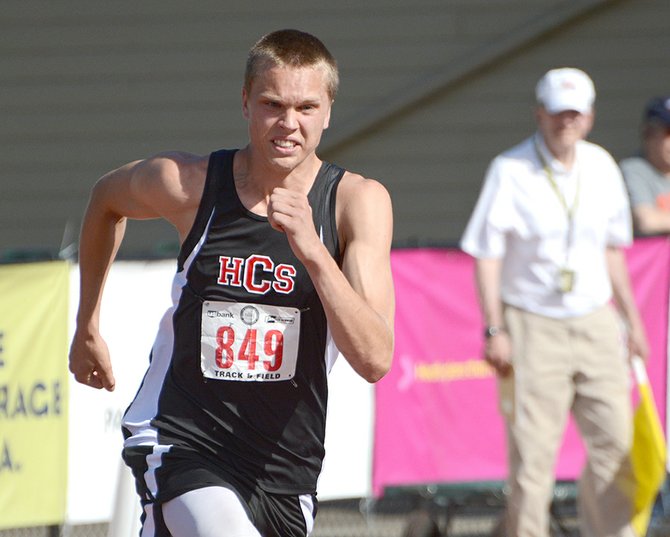 Horizon Christian School's third season of track and field ended Friday with a 10th-place finish for the Hawk boys at the Class 1A state championships.
Horizon scored 23 team points vs. 44 other 1A schools who had athletes entered in the meet, held at historic Hayward Field in Eugene.
"We had a phenomenal meet this past weekend," coach Emma Neiworth-Petshow said. "Our boys, with 23 points, finished higher than all the teams in our Big Sky League except for Spray (who scored 24 points)."
The Horizon girls were 25th with 10 points, all scored by their lone entrant, junior Hannah Kempf. She was fourth in the 100-meter high hurdles with a personal best and school record time of 17.37 seconds. Kempf also was fifth in the triple jump and eighth in the 100. Her 100 preliminary time on Thursday of 13.49 seconds was a personal best and another school record.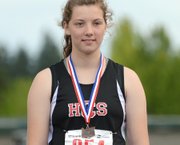 "Hannah represented us well," Petshow said. "She led our team to the highest placing yet for our girls program. Hannah had the second busiest schedule for us with five events in two days."
The busiest schedule belonged to junior Mason Bloomster, who ran six events over the same two days. He was third in the 100 and 200, and ran anchor legs on Horizon's 4x100 and 4x400 relays. Bloomster's sprint times of 11.53 and 23.43 (both coming in the prelims) were personal bests and school records. He anchored Horizon's 4x100 relay to sixth place in a school record time of 47.17 and the 4x400 relay to ninth place in 3:45.03 (school record). Both relays included seniors Patrick Foss and Austin Requa, and freshman Luke Holste. Individually, Holste placed ninth in the 100 high hurdles, barely missing a spot in the final with a time of 18.75.
Horizon's other team points came from a pair of fifth-place finishes in the distance races. Freshman Jony Nelson added his name to the school-record list with a personal best 9:51.61 in the 3,000. Sophomore teammate Salvador Ramirez ran a season-best time of 4:26.56 in the 1,500 and placed a non-scoring ninth in the 800 with a personal best and school record time of 2:14.39.