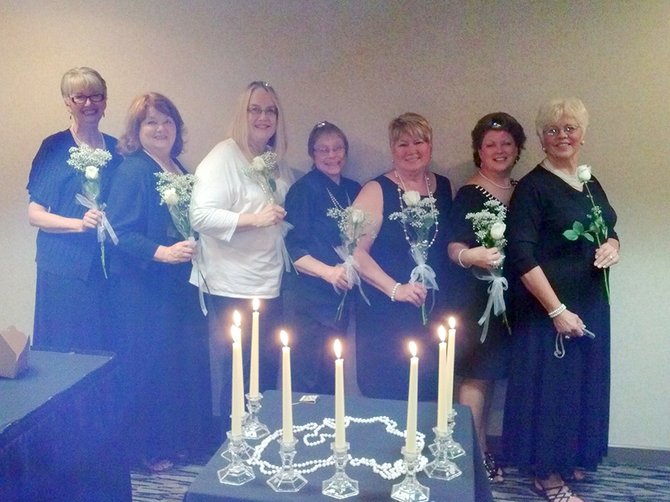 Harmony of the Gorge (previously Hood River Sweet Adelines) recently celebrated its 30th anniversary, at the Hood River Inn.
Founder Gail Shelton installed the current management team which includes Judy Galloway, Pennie Burns, Frances Heller, Lizz O'Bannon, Rhonda Smith and Angie McKee.

Director Judy Beckman honored Judy Galloway, Frances Heller and Angie McKee for their outstanding contribution to the chorus during the year.
After dinner the chorus worked on a new song, "God Bless the U.S.A," that is being added to the repertoire for festivals and other performances during the summer.
Women who enjoy singing are always welcome to attend chorus rehearsals, at Hood River Valley Christian Church, 975 Indian Creek Road, on Tuesdays at 6:30 p.m.