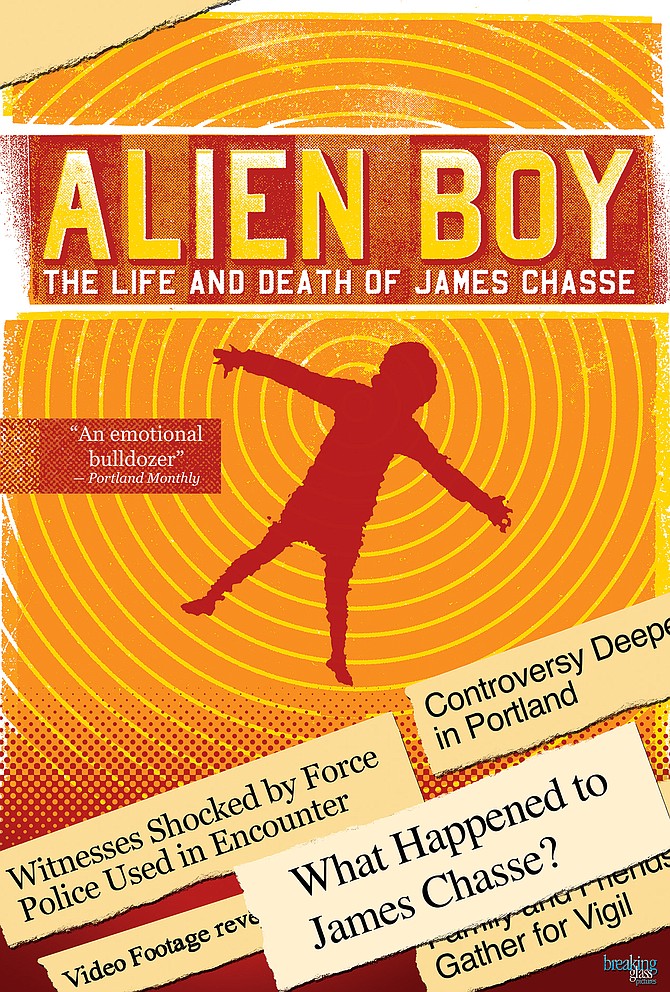 Columbia Center for the Arts will present the third annual Mt. Hood Independent Film Festival in Hood River from Nov. 7-9. Venues for the Film Festival include two theaters at Columbia Center for the Arts, the Hood River Hotel on Saturday evening for a unique segment of 3-D films and workshops and Andrew's Skylight Theater.
"This festival is a labor of love by and for people who love film," said Catherine Butler, the center's arts performance manager and film festival producer "With the addition of 3-D films and a family series, we are truly focused on providing great film-going experiences for everyone."
The Film Festival is open to all ages and most venues will offer beer, wine and non-alcoholic beverages for sale as well as some food items. In an effort to keep the festival accessible to all, prices will stay low – a three-day, all access Festival pass will cost $35 and a one-day pass will be $15. Guaranteed and priority seating is available with VIP passes available for the 3-day event at $100; these passes guarantee entrance to any film, any time, any day as well as entrance to the kick off and closing ceremony parties.
The Mt. Hood Independent Film Festival will feature screenings of over 100 films in a number of categories, including a special block of short 3-D films, long and short narratives, animation, long and short documentaries, horror/sci-fi and adventure films. Mt. Hood Independent Film Festival is the only film festival in the Pacific Northwest featuring 3-D films.
The film festival will feature films in a variety of categories including Documentaries, Shorts, Adventure, Student, Animation, Sci-fi, Feature Films and many more! Kicking off the festival will be the Documentary "Alien Boy" directed by award winning Portland filmmaker Brian Lindstrom. "Alien Boy" details the life and death of James Chasse a talented young man who suffered from mental illness.
Following the screening will be a Panel discussion with key community leaders including Q & A from the audience. Additional film highlights include "We Stand Alone" a feature-length documentary that follows the Liberian national amputee soccer team from their homes in Monrovia to their championship bid at the 2011 CANAF Cup in Accra, Ghana. Local Gorge filmmakers showcasing their films are Wiley Watson, Manny Marquez, Skip Armstrong, and Carl Zoch.

Saturday night's feature narrative "Old Fashion" is a romantic-drama, "Old Fashioned" centers on Clay Walsh, a former frat boy who gives up his reckless carousing and now runs an antique shop in a small Midwestern college town. Closing out the film festival on Sunday at 7:00 p.m. is the nationally acclaimed and multi-award winning comedy "Meet the Patels". This film is a laugh-out-loud real life romantic comedy about Ravi Patel, an almost-30- year-old Indian-American man who enters a love triangle between the woman of his dreams … and his family.
The Festival kicks off Nov. 7 at 7 p.m. with an opening reception for fans and filmmakers. Opening night films will start at 8 p.m. Over the next two days, there will be screenings and discussions with filmmakers, workshops, a filmmaker breakfast. Closing awards ceremony featuring the announcement of the winning films will be on Nov. 9 at 6 p.m. at Columbia Center for the Arts. A full schedule of events is available at columbiaarts.org. "Our goal is to bring top-notch independent films from across the globe to Hood River and in the process, draw visitors to Columbia Center for the Arts and other downtown businesses," Butler said.
Columbia Center for the Arts is located at 215 Cascade Ave. in downtown Hood River.
For more information, please contact Catherine Butler, at performance@columbiaarts.org or columbiaarts.org and click on the film festival page.