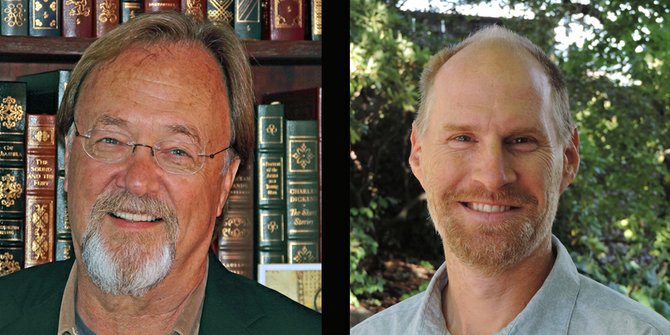 Initial election results show Paul Blackburn defeating Greg Colt by a wide margin in the race to succeed Hood River mayor Arthur Babitz.
Blackburn had 889 votes (66%) to Colt's 449 (33%) following Tuesday's count.
In the Hood River City Council race, seven candidates were vying for three positions. The top three were Becky Brun (677 votes), Susan Johnson (578) and Peter Cornelison (509).
In Cascade Locks, voters approved an a fee for Cascade Locks electric customers to support the city's fire and EMS department with 59% of the vote. The measure had previously passed with 64% in May, but due to low voter turnout it could not take effect after that election. In this election the measure was not subject to any voter turnout restrictions.
In state legislature races, county voters helped re-elect Chuck Thomsen (R) to the state senate. Thomsen bested Democratic challenger Robert Bruce in the county 56 percent to 44 percent.
Sate Rep. Mark Johnson (R) defeated Democratic challenger Stephanie Nystrom in Hood River County 51% to 49%. Across District 52 Johnson won 53.7 percent of the vote to Nystrom's 43%.
Overall, 5,734 county residents cast ballots for a turnout rate of nearly 50% of eligible voters.
For additional elections results, visit the Hood River County Elections site.
Look for a full elections result story later Wednesday as well as additional coverage in the weekend print edition of the Hood River News.