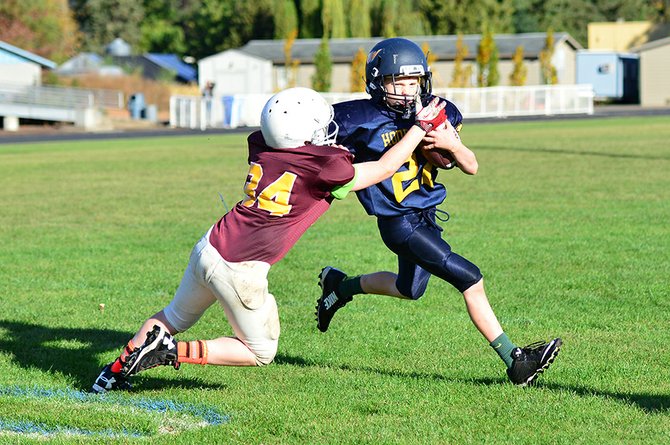 Gorge Youth Football League action comes to a head this weekend in The Dalles, where teams will face-off in an exciting day of season-ending league championship games. Teams from Hood River, The Dalles, Stevenson, White Salmon, Goldendale and Dallesport/Lyle have been practicing and competing since summer and will face off Saturday to determine the top teams in the 3rd/4th grade and 5th/6th grade divisions (7th and 8th grade teams have been playing in a seperate league this season and will have their own championships later in the season).
Hood River's three GYFL teams and their regular season records are as follows: 3rd/4th (coached by Eric Foster and Brian Rocket): 3-3; 5th/6th (coached by David Hough and Devon Wells): 4-2; 5th/6th (coached by Justin Frazier and Pete Hughes): 5-1.
The Frazier/Hughes team will face White Salmon at 6 p.m. Saturday for the league championship; the other two HR teams will play bonus games earlier in the day.