1915 — 100 years ago
There has been much discussion of late relative to the volume of business done in Hood River this season as compared with last, a few knockers making the assertion that business was falling off. This set the news fiend to thinking and landed in a hunt for facts. He began by quietly making inquiries to the shippers and other business men that there has not been a more prosperous year in the history of Hood River.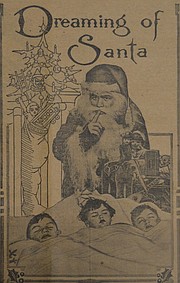 1925 — 90 years ago
With a membership of 140 for the year 1925, Hood River has the record of having the largest auxiliary in the state, as well as one of the most active, and this is the record the local auxiliary wishes to maintain. Other units, among them Roseburg and Marshfield in the lead, are trying hard to take the honors from Hood River and if the championship is to be maintained the drive for members must be started at once.
Next Sunday will be a day of rejoicing among the members and friends of St. Mark's Episcopal Church, for on that day the first services will be held in the new church.
1935 — 80 years ago
The new post office was, as promised a week ago by Postmaster McLucas, opened Monday morning of this week and the old office was closed. But habit, acquired over a long period of years, caused many people who knew the new post office was in operation, to travel to the old route to Second Street. Maybe they wanted to learn whether the old post office really was closed. And in the new building, employees are trying to accustom their eyes to modern lighting.
Thanks to the WPA (Works Progress Administration), 72 local men are now engaged on county road projects, which will be of benefit not only to themselves, but also to all who use the roads in the areas named. An even more important project is now in hand between the Punchbowl road and the Kuga ranch on Dee Heights. This project, also WPA, provides work for 50 men, who are engaged in opening up a new road to serve residents of the Dee Heights in time of emergency, such as the bridge at the mill going out of commission.
Phone Rate Increase Is Approved
Geo. H. Flagg, Public Utilities Commissioner of Oregon, this week ordered that the rate schedules of the Oregon-Washington Telephone Company, covering exchange rates from the Parkdale exchange and toll rates between Parkdale, Odell and Hood River, as received at the commissioner's office on June 25 of this year, be approved to become the legal rates of the Oregon-Washington Telephone Company, effective with the first billing period after the completion of the automatic dial exchange and the installation of instruments. The telephone company is to notify the commissioner prior to Dec. 1, 1945, of the probable date of the completion of installation of the exchange and instruments.
These new schedules provided rates for dial system at Parkdale and provide for 24-hour service and eliminate the charge for calls made during other than hours of exchange service. The schedule will result in an increase to the majority of the users of communication service, and will increase the toll rates between Parkdale and Hood River from five cents to 10 cents for station-to-station calls, with a person-to-person rate of 15 cents, as well as provide a listing of toll rates between Odell and Hood River, and between the Parkdale and Odell exchanges.
A hearing was held in Parkdale on Nov. 7, at which time a number of residents and representatives of organizations operating in the Upper Valley presented their views on the announced changes in the telephone system and the proposed readjustments in rate schedules.
— Hood River News, November 30, 1945
1945 — 70 years ago
The Business and Professional Woman's club will enjoy a Christmas program at Hood River Café Dec. 5. The program has been arranged by the Music and Art committee, with Laura Bosse, chairman, assisted by Hazel Bailey, Margaret Bucklin, Zadah Ebi, Margaret Evans, Grace Goin, Hildur Peterson, Edith Walter and Luella Whitehead.
Of the 1,099 residents of Hood River who took advantage of the free chest x-ray pictures, made in October by the Oregon State Tuberculosis Association with its Mobile Unit, 32 people have been referred to the Health Department for a follow up. Of this number, 20 are being given larger x-ray pictures, and further examination by their physicians to determine whether or not active tuberculosis is present. Some cases are being found which will be immediately placed under treatment and have excellent chances of recovery because of the early discovery of the symptoms.
1955 — 60 years ago
Fifty years of Pine Grove Grange history will be reviewed Dec. 6, starting with a dinner at the Grange hall and followed by a presentation of awards and an address by State Grange Master Elmer McClure. Four 50-year members will be honored: Mr. and Mrs. J.G. Jarvis, P.J. Mohr and Mrs. H.H. Taylor, reports Grange correspondent G.A. Weber.
Christmas Festival starts at 7 o'clock tonight in what promises to be one of the best attended shopping nights in the history of Hood River. Thirty-nine local merchants are offering bargain items during the one and a half hour festival and a few merchants will feature live models in their display windows. Santa Claus is scheduled to make a stop at the Paris Fair with a police escort.
1965 — 50 years ago
Six workers from the William Cody Logging Co. of Tygh Valley made the first mark on the slope of Mt. Hood, where a major ski area is scheduled to take shape within the next two years. They were felling trees to make way for work next spring on the wide, paved highway that will lead just under two miles from Highway 35 into the ski base area.
Troubles with counterfeit bills and their identification have resulted in the posting of a huge picture in the lobby of the Frist National Bank showing large pictures of "good" and "bad" bills side by side. The public is invited to inspect the display and check the different appearances in the $1, $10, $20 and $50 bills exhibited.
1975 — 40 years ago
More than 50 donors answered the call when the Red Cross Blood Mobile came to Cascade Locks Nov. 21. Lion President Rogers Wheatley and Dale Smith of Bonneville spearheaded the project of getting the unit here, and Wheatley gives credit to Marge McDonald and Adonica Green for their work in getting everything organized.
"I'm the only Hood River survivor of the Hilo earthquake," quipped John Scott of Odell after reading about the disaster which hit Hilo during Thanksgiving week. Scott only recently had returned home from a visit to the Hawaiian island, and he had observed the volcano whose eruptions during the earthquake and tidal waves had made newspaper headlines.
1985 — 30 years ago
No, those were not Santa's sleigh bells heard on the streets of Hood River early this week, though the city's streets and businesses are dressed up for the festive yule holiday. Those were the sounds of tire chains, jangled down Oak Street, and up whatever side streets were passable, as local residents continued to be amazed at the ferocity of, and attempted to deal with, the winter of 1985-1986.
"There was no room at the inn … and we couldn't find the stable!" That was the way one trucker jokingly summed up his unplanned overnight stay in Hood River Monday night after I-84 was closed at noon due to perilous driving conditions and minimal visibility. Many of the truckers visited the nearby Alice's Restaurant for food and coffee. "We stayed open until 2 a.m.," explained Alice's manager Nancy Tamura, "and then closed, and re-opened at 6:30 a.m. We've done double the normal amount of business."
1995 — 20 years ago
It's full steam ahead with the 1995 community Christmas Project — an effort to ensure every Hood River County family can enjoy a Christmas dinner, and that every local child has a new Christmas toy. The project will officially start on Monday, Dec. 4, with food and toy collection continuing through Dec. 17.
The future law enforcement programs in the Mid-Columbia region hinged on a 15-minute presentation Thursday, when representatives of NORCOR (Northern Oregon Regional Correctional Facility Board) told a state panel why a six-county jail should be funded for this reason. Judge John Mabrey and architect Ernie Lombard made the presentation, providing slides and aerial photos of the proposed site and building plans.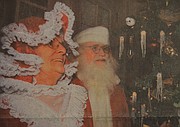 2005 — 10 years ago
The eight-inch snow punch nature threw Thursday caused trucks and timelines to go awry. Classes started late and ended early for Hood River County School District. Teachers, staff and drivers scrambled to get kids onto busses and home as snow kept accumulating throughout the morning. "More trouble than snow," was how Jose Guzman of Guzman Towing pup it, after a day of pulling cars out of ditches.
The Hood River City Police Department wants motorists to know that bypassing a road barricade during a winter storm can be expensive, as well as unsafe. "A lot of people have four wheel drives or snow tires and think they can go around the barricade, and they might be, but it is still illegal," said Capt. Kevin Lynch. "Those roadways are closed because of slippery conditions on steep hillsides and, even if a car can get down them, it might not be able to stop below."
— Compiled by Trisha Walker, news staff writer