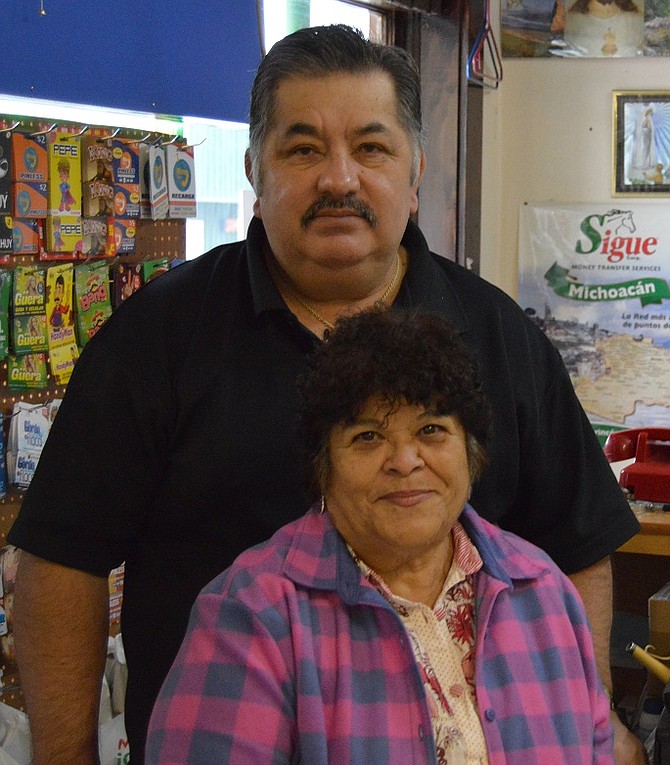 Carlos Dennis is living his dream.
He and wife Gloria own and operate Carniceria y Verdureria La Mexicana ("meat and vegetables") in downtown Odell. The butcher and meat market, open since July 13, 2007, has undergone a recent expansion that has tripled the store's floor space.
What was the next door pool hall is now filled with shelves and coolers — carrying the fresh meat they're known for and an expanded line of grocery items, beer and soda. Carlos has plans to increase the store's fresh fruit and vegetable offerings, expand available deli items, and add a bakery in the coming months.
"We don't have everything yet," Carlos explained Thursday. "We just opened six days ago."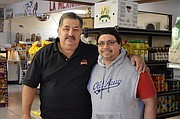 Carlos was determined to open a butcher shop — and dreamed of opening a grocery — for many years before opening the Odell store. The couple came from California in 1979 to work cherries at the recommendation of Carlos' brother Gabriel, who lived in Hood River. They went to work for Swyers Orchards Inc.
"We did that for three or four days before he fell off the ladder," Gloria said.
They were planning to move back to California when one of Carlos' supervisors asked if he could drive a tractor for a neighboring farm.
He could — and did. The couple began their tenure at Lage Orchards, with Carlos working in the orchard for 35 years and Gloria in the packing house for 24.
"Eddie Lage was a good man who really helped his people," Gloria said, noting he passed away in 2013. "He was a kind, considerate man."
The couple worked for the Lages even after they opened shop.
"He (Carlos) always wanted to open a market," said Gloria. "It was his dream. He's living his dream."
Carlos started by selling meat processed in Portland to Hood River restaurants. Three years later, he had raised enough money to open a store of his own.
"Nobody was doing it — ours was the first (meat) market," Gloria explained.
It was run by Carlos and Gloria, Gloria's daughter Sylvia Delgadillo and "first right hand" Arturo Delgadillo, the store's one employee who has been with them since the beginning.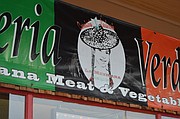 Working two jobs caused "a lot of headaches," Carlos said, but they made it work — Sylvia (now the owner of Tropicali Fruit on the Heights) did the bookkeeping, Arturo did "everything," and granddaughter Alexis often lent a hand at the cash register (the 2014 Hood River Valley High graduate still comes to help when she's home on weekends from Oregon State University, where she's pursuing a teaching degree).
"We had no life!" Gloria remembered. "All our days were working, seven days a week, nine to nine. I told my husband, 'We should have done this when we were younger,'" she joked.
Even though Carlos stopped working for Lage Orchards last year, they still have limited free time.
"We need two or three more employees so we can enjoy ourselves on the weekends, at least," Carlos said.
The store is a popular one, with customers coming from Hood River and Parkdale, as well as The Dalles, Cascade Locks, Portland, Madras — and even Canada.
"We have a pilot from Canada who comes in for chorizo (sausage) and salsa a couple times a year," Sylvia said.
The store is known for its freshly-made sausage and salsa — called Nana's, Alexis' nickname for Gloria — as well as good customer service and quantity of Hispanic grocery items.
It's also known for the carnitas and chicharrónes (pork and pork skins) available in the deli case.
The valley has undergone many changes since the Dennis' came in 1979; the Hispanic population has grown, and with it, the demand for items.
"The Hispanic market has grown a lot," said Sylvia. "Juanita's used to be the only place to buy items."
Finding simple items like tortillas used to be a challenge, let alone specialty meats.
"Now, you can get tongue, head, anything you want … they didn't used to have that," said Gloria.
"It's kind of diversified," said Sylvia. "It's getting there. Odell and Parkdale have a big Hispanic population."
But the main reason for the store's expansion?
"We're doing this for the people here in the community," Carlos said.