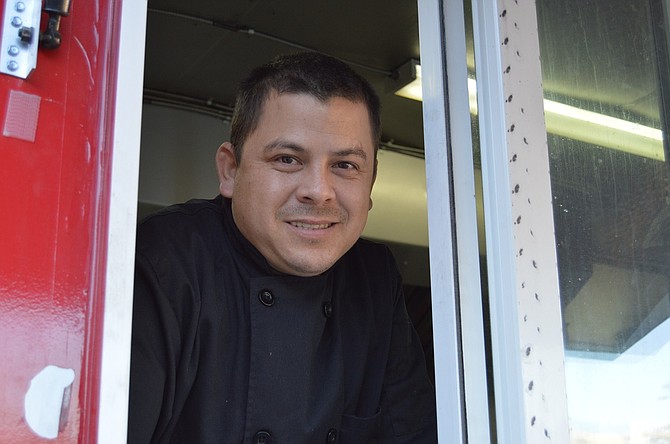 Ricardo Lopez has opened El Cuate ("twin" in Spanish), his first food truck, in the parking lot of the Hood River News, located at 419 State Street.
Previously, Lopez worked as a cook at Nora's Table (now Kin), and he's had a food booth at the Hood River County Fair for the past six years.
He's operated El Cuate since May, starting in The Dalles at Orchard View Farms, Inc., and then moving to the Hood River Cherry Company, cooking for employees at both. Now, he's calling downtown Hood River home.
Lopez serves tacos and burgers ("made with mucho amor," he said — much love), with new menu additions planned to appear soon. He grinds the meat himself, and is known for his house-made French fries, salsa verde and salsa rojo (green and red), and homemade tortillas. He uses local ingredients, growing his own in the warmer months, and everything is made fresh daily.
He also offers catering services.
He credits Chef Kathy Watson and husband Stu with helping him get his food truck up and running.
"I learned a lot from Kathy," Lopez said.
He has joined the Hood River Chamber of Commerce and expects to have a ribbon-cutting ceremony soon.
El Cuate is open Monday through Saturday from 11 a.m. to 4:30 p.m., and is closed Sunday. Lopez accepts cash and credit cards. For more information or to place a call-in order, phone 541-400-9686.