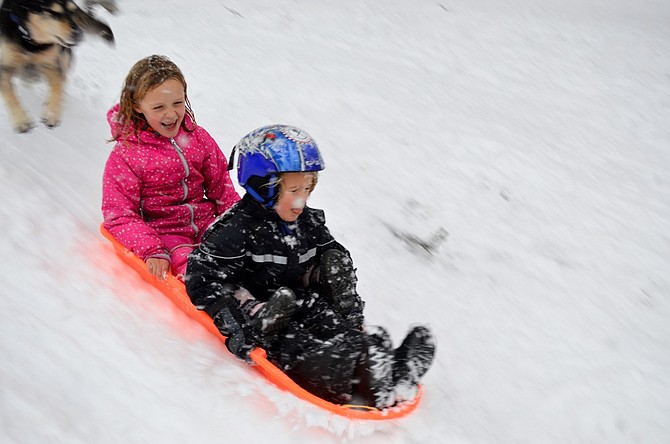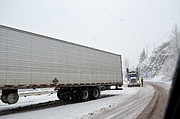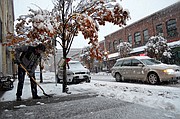 The Columbia River Gorge woke to pure winter. Snow has been falling since 2 a.m. in the morning, Thursday Dec. 17. Hood River County schools closed their doors for the day. Road conditions have been called "severe" by emergency officials. Interstate 84 from Cascade Locks and east have been tagged with weather warnings, with chains advised. Chains or traction tires are required on Highway 35 from Parkdale, a pathway where multiple vehicles fell into ditches or temporarily blocked the road this morning.
Conditions could shift later today, mid-day to evening. The National Weather Service (NWS) predicts freezing rain on top of the packed snow. Heavy rain is forecasted to continue overnight.
Following the downpour, flooding and power outages may pose a challenge for residents, work crews and first responders.
NWS has issued a winter storm warning for all central Gorge communities through the evening today. Emergency officials urge drivers stay off the roads if possible, and to gather an emergency kit in the event we experience power outages.