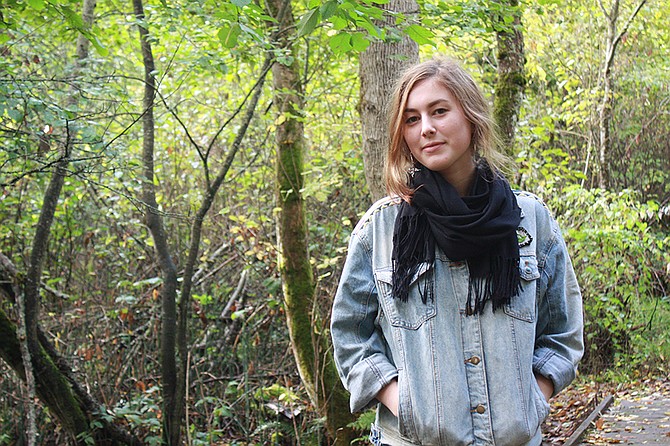 Hood River Valley High School sophomore Brynn Searcy is an artist. And a state and nationally recognized artist at that.
Searcy, along with some of her HRVHS peers, recently took part in two art competitions: Oregon College of Art and Craft (OCAC) Juried High School Art Show, and the Scholastic Art and Writing Awards (SAWA).
The competitions have a couple of key differences. OCAC is "a local thing," Searcy explained, open to students in western Oregon. A college representative came to HRVHS and selected pieces for entry into the contest and subsequent art show. Initially, he wanted to take two of her photographs for the competition, but "due to lack of space plus all of the amazing talent in our school," was only able to choose one, she said.
Photo Gallery
Art award images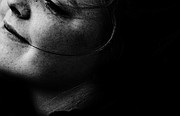 On Feb. 19, Searcy and fellow HRVHS contestants Andrew McCarthy, Fenn Paider, Rianna Piatt, America Flores, Wendy Garcia, Amy Griffin, Jamarah Wilson, Savannah Boersma and Summer Bogard traveled to OCAC, located in Portland, to learn contest results and see their pieces displayed in the school's Hoffman Gallery.
While she didn't win one of the cash awards, "it was still an amazing experience to be featured in a gallery show at my age," she said.
Her piece, titled "Abstract Body," and those of her classmates, will be on display in the Hoffman Gallery at OCAC through March 4.
SAWA, on the other hand, is a competition for all high school students in the United States or enrolled in American schools overseas. Students were invited to send in pieces of their work — photography, painting, sketches, sculpture, etc. — via Internet or mail with a $5 entry fee per item.
The entered pieces are then "scanned and looked over by a series of judges at a regional level, and then each judge rates your art piece," she said. "Depending on what score the judges have given your artwork, you then get a certain award."
Her photo, titled "Disparity" because of the contrast between the bright whites and dark blacks, won a Gold Key.
"A Gold Key is the highest award given, the Silver Key is second, and then after that they award honorable mentions," she explained. "If your art piece is awarded with a Gold Key, it then moves on to the national competition. If it wins the national competition, it's presented in a show in Carnegie Hall in New York City. No one in Hood River who has ever gotten a Gold Key at the regional level has gone on to win at the national level, so while I'm hopeful, I'm also doubt that I will move on. However, you never know!"
Since winning the SAWA, Searcy has earned an internship with local artist Robin Panzer to help with Columbia Center for the Art's upcoming Birds of a Feather art exhibit.
The internship just started, but so far, she's been "gessoing and painting wooden frames, and then attaching small reproduction prints to said frames," she said.
Searcy plans to attend an art school after graduating from HRVHS and major in photography or film/film production. "I'm currently looking into art schools around the country … However, the only one that's really caught my eye so far is San Francisco Art Institute," Searcy said. "It's currently my dream school."