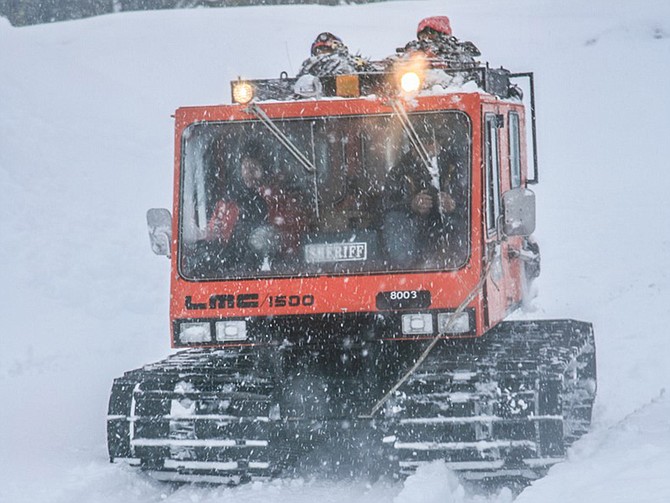 Hood River County Sheriff's Office received individual as well as collective honors from the Oregon State Sheriff's Association.
OSSA held its annual banquet in Bend last month and gave out awards that are competitive and open for statewide nomination.

The Hood River County Sheriff's Office was recognized by the OSSA Search and Rescue Advisory Council as the Search and Rescue Program of the year, and two of its members received Lifesaving awards for a May 2014 river rescue.
Great community partnerships and volunteer programs like the Hood River Crag Rats, have been the key to success and are absolutely critical to fulfill the volume of missions performed by Hood River County, according to Hood River County Sheriff Matt English.
Hood River County's Search and Rescue needs have grown exponentially in recent years and show no signs of decreasing. In recent years, there has been a significant uptick in trail rescue needs within the Columbia River Gorge National Scenic Area. In 2013, the Sheriff's Office fielded 93 search and rescue calls for service. In 2014, that number exceeded 100. Counties with similar search and rescue volumes often have four or five times the staffing that Hood River County has.
"I'm extremely proud of our organization and the work that our personnel performs every day. Although our staff doesn't seek or expect recognition, it's very nice to be acknowledged and all of the accolades are truly well deserved," English said.
Sgt. Ricardo Castaneda and Deputy John Harvey were honored with Lifesaving awards for their actions on May 16, 2014 when they saved the life of a kiteboarder on the Columbia River. The kiteboarder had become entangled in a navigational buoy and was being pulled under water.
Harvey and Castaneda were able to reach the kiteboarder in the Sheriff's Office boat, cut her free from her kite lines and bring her on board safely. Following the rescue, the kiteboarder made statements that she was at the point of giving up and would not have survived if Castaneda and Harvey hadn't rescued her.