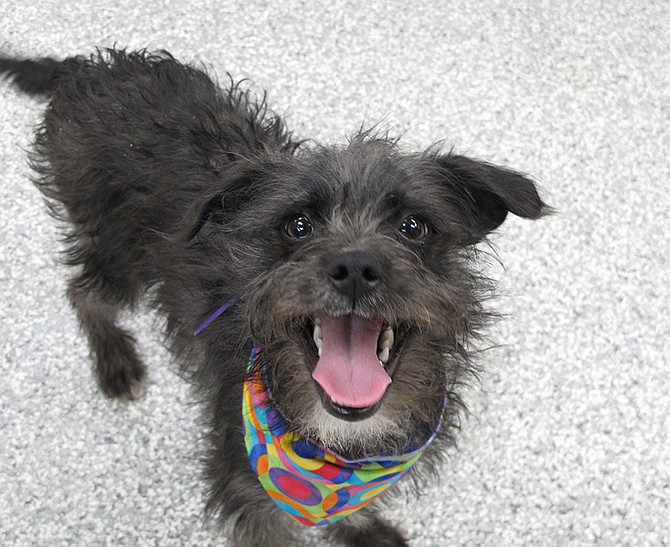 This week volunteers at Adopt A Dog have selected Larry as the program's adoptable pet of the week:
Larry is about a year old and as playful as they come! Any toy, any dog, any piece of fuzz on the floor has potential for this guy!
And good thing he has those long legs to help him run faster! He keeps up with the big dogs, no problem. Larry is a lover-boy, too! He's a cuddler and a snuggler, a player and a pouncer. Larry just loves life and has a blast no matter what.
Larry thinks leashed walks are awesome, too! I mean it! Nothing gets this boy down, unless the toys are put away — then he's kinda sad — but not for long because he just looks around the corner and is sure to find something else to do. And at the end of it all, he's the perfect lap dog full of kisses and snuggles!

Larry is current on shots, microchipped and will be neutered this week. The adoption fee for Larry is $200.
The fee to adopt is charged to recoup standard veterinary expenses. Since many of our dogs are in foster, please call ahead to meet Larry in Odell at the Hukari Animal Shelter, 3910 Heron Dr., or call for more information at 541-354-1083. Adoption hours are Wed., 5-7 p.m. and Sat., 9-11 a.m. You can fill out an application online at our website, hoodriveradoptadog.org, or download and scan and email to us at adoptadog@gorge.net, or fax it in to 1-877-833-7166. We offer 24PetWatch microchips, which include free registration into the 24PetWatch pet recovery service.
For more information visit www.24petwatch.com or call 1-866-597-2424.