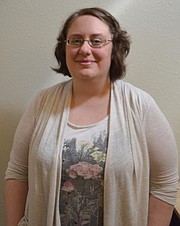 The Hood River County Museum is once again without an executive — the museum director was terminated the Friday before last.
Megan Shuemate, who served as director for less than four months, was dismissed June 26 following a decision made by the Heritage Council, a nonprofit that manages hiring and firing of museum employees.
"It was a decision made by the council," said Dottie Gilbertson, Hood River Heritage Council president. Gilbertson declined to comment further on the decision, but said the museum was "going in a different direction" from that of the former director.
Shuemate described the Heritage Council's actions as "unprofessional, unethical behavior." She indicated there were management issues at the museum before her hiring, which made her position difficult. She also cited conflict with the Heritage Council during her tenure at the museum.
"I wasn't informed of the entire relationship situation between the museum and the community before accepting the job. There had been a huge scandal there about two years ago where the museum had set up a bank account in the County's name. Not only is this sort of behavior unethical, but it is also illegal," said Shuemate.
Shuemate said the County audited the museum's funds and property during an investigation.
"The entire fiasco made many in the community weary of volunteering with the museum, having any business dealings with it and with visiting it," said Shuemate.
Management of museum employees has been coordinated by the Heritage Council, a nonprofit organization, since 2013, when the County split from the History Museum. However, utilities for the property as well as funding for the museum director, the sole paid employee, still comes from the County.
"We made that change primarily because the business operations work better if (they are) apart from one another," said Hood River County Administrator Dave Meriwether.
Meriwether said the Heritage Council, as a nonprofit organization, is more flexible in using "public dollars" and accepting donations.
Shuemate, who moved from Wisconsin to Hood River for the job in March, took a position that was vacant since last May when former director Connie Nice resigned, citing medical reasons.
Shuemate said she signed a one-year agreement, with further employment hinging on funding from the County.
"I was also told, after the signing of my employment contract, that it was for one year and they could not guarantee I would be employed there after the first year because the County may decide not to continue funding," said Shuemate.
Gilbertson said the Heritage Council will be looking for a new museum director.
Gilbertson also said the museum is re-orienting, and has decided on a new fall exhibit. The exhibit will celebrate Hood River County's Schools, marking the 150th anniversary of their formation.