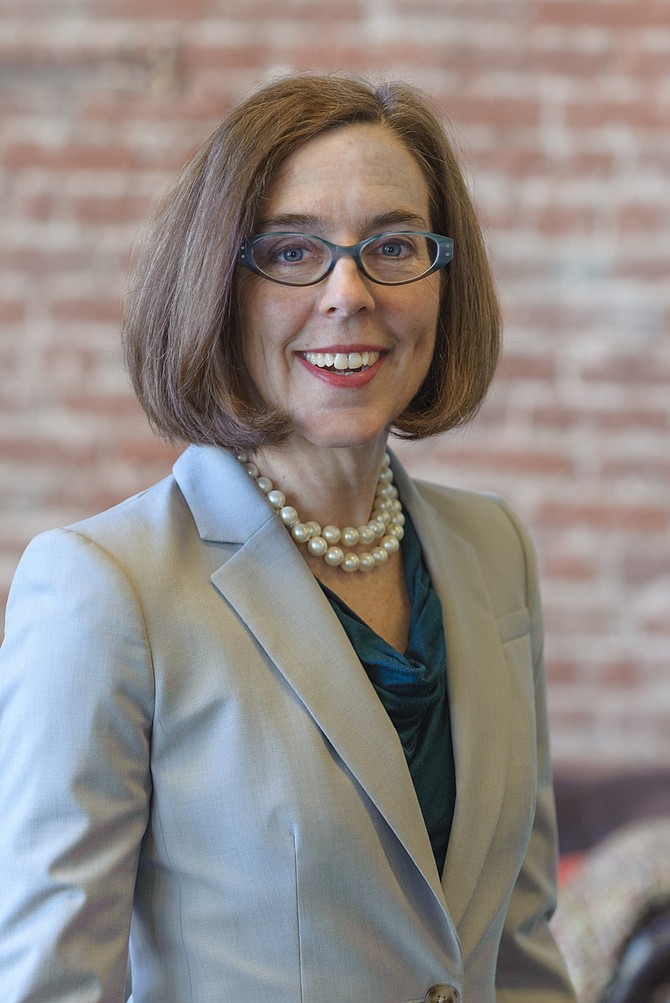 Oregon Governor Kate Brown will pay Hood River a visit Friday.
The trip, which marks Brown's first stop in Hood River as governor, will give her a brief survey of local strides in education and business.
First, Brown will hit CGCC's Indian Creek Campus in Hood River, where she will sign the affordable community college bill, Oregon Promise, which just cleared the Oregon House and Senate. The signing is slated for 9:30 a.m., and is not open to the general public due to space limitations.
Oregon Promise, SB 81 is a bill sponsored by Sen. Mark Hass (D-Beaverton) and co-sponsored by local representative Rep. Mark Johnson (R-Hood River). The bill allows Oregon high school graduates with at least 2.5 GPA to enroll in community college to get free tuition, paid by the state. Johnson said the goal is "to make community college affordable for all Oregon students."
At Indian Creek, Brown will also meet with local school faculty and administrators in a private roundtable setting, discussing career and technical education.
After the college stop, Brown will speak at the Leaders for Tomorrow (LFT) brunch at the Best Western Plus Hood River Inn. The organization is celebrating its 20th anniversary with a lineup of alumni speakers. The brunch starts at 10 a.m., with Brown expected to speak during the middle of the event, around 11:15 a.m. The event is not open to the general public.
Kristin Reece, program coordinator, said she was "surprised" and excited to have Brown speak at the event. Reece booked Brown when she was still Secretary of State, and didn't expect her to carry through with the invitation now that she's Governor.
"I'm surprised," said Reece. "I said I would love it if you could talk to my (kids) … she said she would love to do it. Then she became governor.
"She's a very engaging speaker. I admire her very much — she's very down to earth," said Reece.
In the afternoon, Brown will visit local businesses on an economic development tour. The schedule is still being ironed out, but pFriem Family Brewers is confirmed, said Chris Pair, a press secretary officer for the Governor.
Ken Whiteman, co-owner of Pfriem, said Brown will tour the brewery around 2 p.m.
Whiteman said he has just been selected as a representative on Brown's state Workforce Development Board. He said the details of the position aren't yet clear, but the board will convene leaders in workforce training across the state, giving them a "voice for the community."
Whiteman said Dakine is also considered for Brown's tour through Hood River.