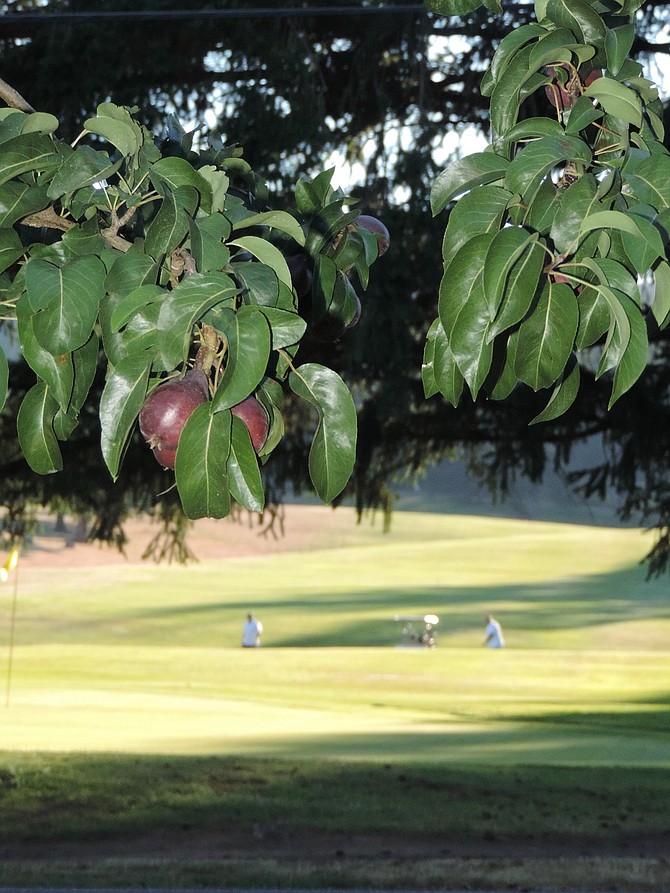 Hood River County joins two more counties on Oregon Governor Kate Brown's drought emergency list.
Brown declared a drought emergency Tuesday in Hood River, Curry and Union counties, which brings the drought tally to 23 counties — two-thirds of Oregon's counties and nearly 85 percent of its total land mass.
"The extreme drought conditions we are experiencing reflect a new reality in Oregon," Brown said in her declaration. "In an already difficult fire season, steps such as these are key to taking a proactive approach to the continuing challenges of climate change."
Hood River County signed and sent their emergency declaration to Brown June 24. The designation took effect Tuesday night, July 21, with Brown's stamp of approval.
When Brown sat down with the Hood River News last Friday, she didn't confirm the drought declaration, but she indicated she was "moving quickly" on the declarations, with the goal that "communities can access all the available resources, including federal resources."
"This is a long term changing of our climate brought about by global warming and we're going to need to take proactive measures to tackle these issues," Brown told the Hood River News.
Local officials have indicated cash relief won't come flooding in from Salem — the primary benefits of a drought designation are flexibility in managing water sources, eligibility for future federal (USDA) loans and increased public awareness of the issue.
"It makes people aware. It makes them know we're getting shorter on water," said John Buckley, East Fork Irrigation District Manager.
Farmers Irrigation District has placed its users on a rotation schedule, citing "extremely limited Kingsley Reservoir flows." So far, East Fork and Middle Fork Irrigation Districts haven't issued mandatory restrictions for water users.
The Hood River Soil and Water Conservation District has distributed 80 "Dormant Lawns for Fish and Farms" signs, which several agencies including the Port of Hood River and Hood River Parks and Recreation have put up on their properties.
Cindy Thiemann of HRSWCD has recently noticed a more "judicious" use of water by homeowners.
"My impression is that a lot of people have cut back," said Thiemann. "I have noticed a lot of dormant lawns, even folks (who) don't have the signs."
Buckley described water conservation as a "team effort," where all water stakeholders depend on a single, exhaustible source.
"People wasting water … that hurts everybody. Water is so scarce now," said Buckley.
U.S. Rep. Greg Walden will be meeting with local irrigation district managers on Saturday morning, touring the local watershed. Also invited are Sen. Chuck Thomsen, Rep. Mark Johnson, County Commissioner Ron Rivers and County Administrator Dave Meriwether. The tour, which starts at 8:30, will take the leaders to the irrigation headworks near Tollbridge Park, Buckley said.
Dry times for firefighters
Local fire departments have braced for continued dry conditions.
Since July 1, all of Hood River County has been in a burn ban. Only ag burns are permitted, and those are typically conducted in the morning, and in controlled (usually green) areas.
Hood River County has been fairly lucky regarding fires in the past week, considering the "high" fire danger classification currently in effect.
On Tuesday morning, a small fire broke out in a patch of blackberry brambles along the train tracks west of Cascade Locks, prompting Cascade Locks Fire and the U.S. Forest Service to respond, but no other agencies were called in for support. Crews silenced the fire within hours.
Cascade Locks handled two larger fires last week — both in the area between mile post 53 and 56 along Highway I-84, near Wyeth. Neither damaged property, but they burned 10 acres and 4 acres of brush respectively. ODOT traffic control warned drivers to slow down, but no lanes were closed.
Valley fire departments responded to two other fires that same week that turned out less destructive than expected.
Parkdale Fire Department responded to a column of smoke on Miller Road last Sunday, sparked from logging equipment, but it had been put out by the time they arrived. Last Thursday, Wy'East Fire Department knocked down a half-acre grass fire at a fishing trail off Highway 35 south of Hood River.