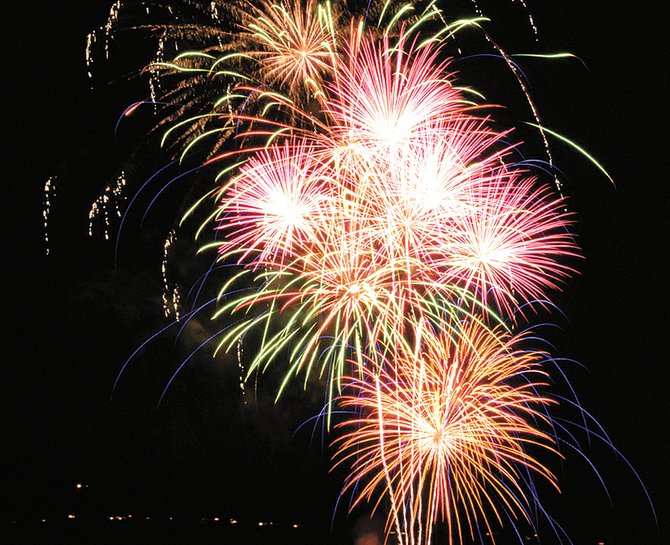 The Hood River Lions are working with other community groups for another great Independence Day salute to our country. Set for Saturday, July 4, the day opens with the 40th annual Kollas-Cranmer Run/Walk from Odell to Jackson Park in Hood River.
Registration starts at 7 a.m. at Mid-Valley Elementary School. Walkers start at 8 a.m. and runner begin their contest at 9 a.m.; www.4thofjulyrun.com.
The parade, with the theme of "Beautiful Bounty," will start at 10 a.m. with the line up on Eliot Drive beginning at 8:30 a.m. To speed up the registration, forms and instructions can be obtained by visiting gorgelions.org.
The parade fee is $10 and there will be monetary prizes for the best entries.
The grand marshals will be the people associated with Fish Food Bank which opened its new facility last month. The theme is "Beautiful Bounty," describing the wonderful area of the Hood River Valley and Columbia River Gorge and the assistance that is given to our neighbors by the Fish Food Bank. Attendees are asked to bring a can of fruit or soup to Jackson Park that will be given to the FISH Food Bank.
For safety to children and adults along with keeping the parade route litter free, the Hood River Lions ask that no candy be passed out or thrown from the entries. The Hood River Rotary Club and Heights Ice Cream are again teaming up to offer ice cream at a discounted price in Jackson Park for the children after the parade.
Onlookers will be treated to about 50 local entries but also a Portland band called "The Beat Goes On" with its musicians and baton twirlers. They will also perform in Jackson Park for 40 minutes starting at noon with the raising of the American Flag.
At 11 a.m. the Hood River Fire Dept. will began serving its annual BBQ lunch. Around 1 p.m. we will be entertained by the Willy & Nelson band. Also in the park will be ice cream, two bounce houses, face painting and some games for the children.
The patriotic celebration ends with a grand fireworks display over the Columbia River starting at 10 p.m. thanks to the Hood River Eyeopener Lions Club.
Donations for the fireworks program are needed and can be mailed to Eyeopener Lions, 1767 12th Street #136, Hood River, OR 97031.