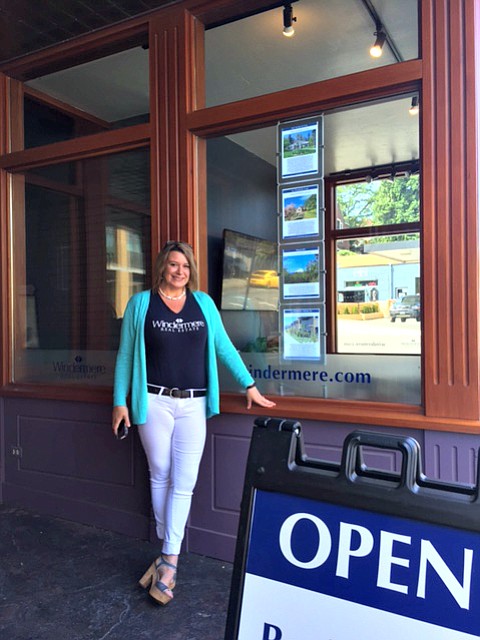 Windermere Real Estate, the largest regional real estate company in the Western U.S., has announced the company has opened an office on Oak St. in Hood River.
Located at 315 Oak St., it is the second office in Hood River for the Windermere affiliate Windermere Glenn Taylor Real Estate. The company's office on Cascade Street has been open since the late 1990s.
"We have a team of 50 top-tier real estate experts who value knowledge sharing and networking to better serve their clients. The office on Oak Street is designed with our brokers' collaborative style in mind," said Kim Salvesen-Pauly, owner of Windermere Glenn Taylor Real Estate, which also has offices in The Dalles, Bingen, and Stevenson.
"Clients who work with Windermere brokers actually have an entire team of professionals supporting them."
On May 1, the brokers' team expanded worldwide. With membership in the invitation-only Luxury Portfolio International program, the brokers have global connections in a network of 200 market-leading real estate firms in more than 50 countries.
"We are local. We are global," said Salvesen-Pauly. "With Luxury Portfolio, we have tremendous reach and can offer clients with high-end properties unparalleled exposure around the world."
Some of Windermere's established brokers will move to the new Oak St. office, which includes space to allow for continued company growth. In keeping with the "We are local. We are global" mantra, the brokers have selected artwork by local artists Angela Rouse and Rick Pauly of Stave Designs for office décor.
The company will hold a grand opening celebration later this summer.
The company's office on Cascade Street will serve as the company's headquarters. Salvesen also plans to rent out offices in the Cascade location, pointing out that there is a growing need among small businesses for space close to and in downtown Hood River.