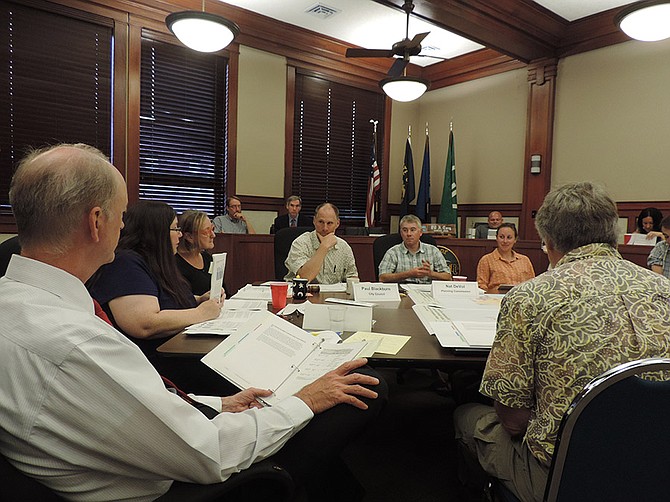 The figure 2,000 hasn't been as important since we hit the millennium.
That's the projected number of new housing units needed in the city of Hood River in the next 20 years in order to keep up with growth and demand.
The overall message on affordable housing is to make sure there is a mix of types within whatever number of units are built, City Council and Planning Commission heard Monday.
Planning director Cindy Walbridge and consultant Beth Goodman presented a detailed and comprehensive Housing Needs Analysis to a joint meeting the council and commission. The report follows a five-month process involving staff, Goodman ECONorthwest of Portland, and a citizen-based Technical Advisory Committee (TAC).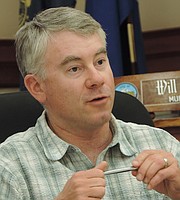 "Your existing need is big. Your future needs will be bigger. You need to do something," said Goodman, who has done similar studies for more than 10 other cities.
City Council in November 2014 identified affordable housing as its top goal, and in January approved Goodman's hiring. In May, it allotted $70,000 to next year's budget to pay a consultant to work with planning staff in strategy implementation, which overall will go into effect this fall and continue into 2016.
Mayor Paul Blackburn stressed that Monday's initial presentation was just that: a first look at a long list of potential solutions, and that a process of work sessions and public hearings at Planning Commission and City Council will follow this summer and fall.
The next key date is the Planning Commission's July 6 public hearing on the strategies, 5:30 p.m. at City Hall.
Planning Commission chairman Nate DeVol said the panel should have a work session (open to the public) prior to the hearing, especially in light of proposed strategies that are either controversial or ones not included in the report that might still be open to consideration.
"We need to have the chance to review those things we thought of as a body, before we ask the public about them," DeVol said.
"Our purview is to make sure zoning is right to accomplish the things you want to accomplish," DeVol said.
The three basic strategies proposed in the document are:
Increasing efficiency of use of land within the Hood River Urban Growth Boundary (main fix could be reducing density minimums within some zones, to encourage more housing units).
Regulate and manage secondary and short-term rental housing (main fix: enhance the existing permit and licensing program so revenue is accrued from more homes not occupied on a year-round basis).
Develop affordable housing, both market rate and government subsidized (main fix: partly in place: Walbridge said Mid-Columbia Housing Authority, represented in TAC, has stepped up to take on a larger partnership with the city committing to increase its partnership with the city).
"We have not used them enough in the past," she said.
Monday's public testimony on the report was sandwiched between Walbridge and Goodman's report, and a lengthy discussion of more than 20 strategies suggested the city consider to reduce the overall cost of housing, and therefore accessibility, to people of all income levels.
About 60 people attended the meeting, and those who spoke stressed the need for action to benefit low income people while also honoring the town's growing tourism base.
"This problem is on a wide continuum," Becky Rawson told the city officials, citing cases of medical professionals, including physicians and specialists, who she said cannot afford to purchase a home in Hood River. "There is a stigma with affordable housing, but it is imperative we speak for all people. Thank you for speaking to it at all."
"We are a tourist economy as well as other things. Balance is a key," said Libby Taylor, who represents a property management firm that deals with vacation homes. "Legislation is in order but hopefully it's reasonable and easy to enforce," she said.
Walbridge said that, with the report as guide, "When we go about adopting these strategies, it will be a more smooth path. This is about setting a path."
"Zoning is your best tool and you have some financial tools available, but you can no longer look to the federal government for much help," Goodman said.
Specific proposed strategies include: creating minimum density requirements in some area; allowing townhouses in more zones; reducing R1 zone lot size to 5,00 feet, from 7,000; identifying publicly-owned properties that could be used for housing; creating ordinances to allow more accessory dwelling units and "cottage" housing.
Goodman noted that the "very, very, very difficult" realities of making land use or zoning changes in the National Scenic Area interface or to farmland, "gives you a lot of incentive to manage your UGB land carefully."