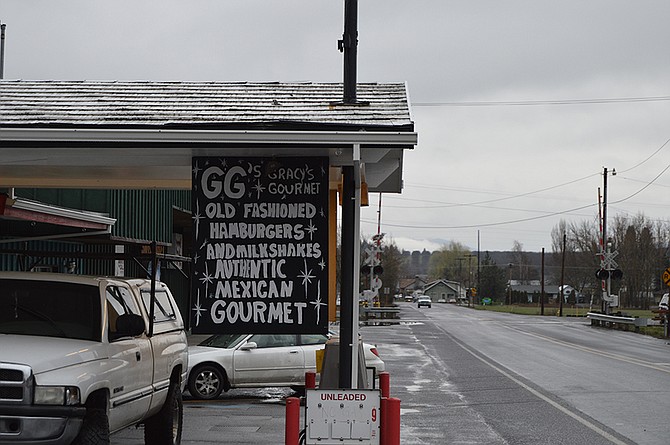 Clem's is reopening after a three month closure. The one-time convenience store and deli in downtown Odell is now a restaurant operated by longtime Hood River residents Graciela and Rodolfo Gomez.
"We've had a lot of community support to help make this possible," Graciela said. "Lots of good people support this place."
The building has undergone major remodeling during the past three months, including the installation of new electric cables and water lines, and celebrated its grand opening as GG's (Clems) on Feb. 27 at its 3398 Odell Highway location.
Although the Gomez's are changing the business name to GG's, they are keeping Clems in the title because of the store's longtime history in the middle valley.
The restaurant will serve hamburgers and French fries, as well as authentic Mexican food, including chili rellenos, rice and beans, burritos, tostadas, gorditas, quesadillas and enchiladas. Patrons can choose between chicken, beef or pork for any of the items listed above; vegetarian options are available with chili rellenos, enchiladas and gorditas.
Many of the recipes Graciela will use at the restaurant are family recipes, and almost everything will be made from scratch.
"I want the best for my customers," she said.
For Graciela, the restaurant is the realization of a longtime dream. She credits former operators Grant and Sandy Porter with being a blessing to the Gomez family and helping her realize her dream.
"This has been my dream for many years," Graciela said. "I somehow stared this with Sandra Porter, and she said, 'Graciela, you want the place?'" she said. "I was kind of, 'oops.'
"They gave us the opportunity to run this place, for us to work and support our family," she said. The Gomez's have four daughters: Elena, Jennifer, Roxanna and Kimberly.
Many others have helped her realize her dream: Freddie Enriquez of, owner of Mid-Columbia Mobile Propane; Rafael Landeros, owner of Lands Electric LLC; and friends Ruth Tsu and Janet Hamada.
Patrons can eat at the restaurant or order food to go. Catering services are also available.
For more information, call the business at 541-354-1296.