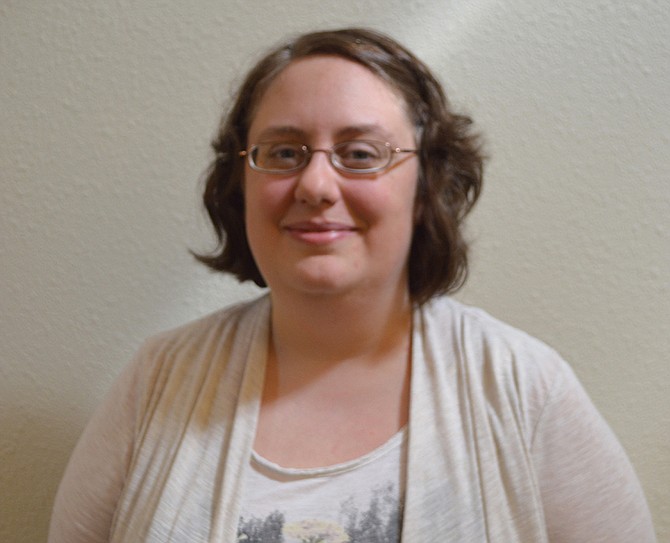 After nearly a year in executive limbo, the History Museum of Hood River County found a new director in Megan Shuemate. The Wisconsin native comes to the job with enthusiasm, experience and a drive to put the museum back on the public radar.
Shuemate, who stepped in Monday, filled a vital position in the museum that was vacant since last May when former director Connie Nice resigned for medical reasons.
Heritage Council chair Dottie Gilbertson, who had assumed managerial duties during the void, was excited to welcome Shuemate. "We've been without a director for a long time," said Gilbertson. "I've been acting kind of as an interim director because we didn't hire one as fast as we wanted to."
The museum director is the only full-time, paid member of staff. With the title comes heavy responsibilities include planning events and exhibits, coordinating with local businesses and drumming up public involvement for the museum's cultural initiatives.
According to Shuemate, literal heavy duties are also a part of the job. She cited "heavy lifting" as an unexpected challenge in setting up exhibits and events — museum staff often double as laborers when volunteers run short.
"It's not the sort of job for someone that just wants to sit at a desk all day. You have to be always moving, always out in the community … getting to know them," said Shuemate. She attended Thursday's Chamber of Commerce Small Business Showcase, along with Gilbertson and Andrea Smith, an AmeriCorps volunteer serving the museum.
Shuemate said re-engaging with the community was a top priority, considering the museum's tumultuous last two years. In summer of 2013, the museum closed for renovations and restructured its governance from county to non-profit status. The following May, it lost its key executive.
In the transition, many businesses and local partners "forgot" about the museum, Shuemate said.
She also sensed a degree of local tension over the museum's restructuring. "There had been some drama between the county and the council here because of the partnership and how that's set up," she said. "But I'm here to hopefully mend those relationships and get us back on the right foot."
During her first week, Shuemate dove into her role, contacting local wineries and locking down "Happy Hour" wine tastings to coincide with the museum's current exhibit, Clink! A Taste of Oregon Wine.
For her first major initiative, she convened with the Heritage Council Thursday and confirmed the museum's summer exhibit: sports and recreation. The exhibit will honor the Columbia Gorge's status as a water sports Mecca.
"We'd really like to highlight that part of our history," said Shuemate. "We're looking for any businesses that would like to loan us items to put on display. We're also interested in getting people's stories about what brought them here for recreation as opposed to someplace else."
Shuemate hopes to forge deeper connections with local businesses and political leaders to achieve her future plans for the museum. As a new member of town, networking will be a crucial undertaking.
Shuemate hails from Burlington, Wisc., a town with a similar population size to Hood River. She has a Masters degree in Public History from the University of Wisconsin. She worked at three museums in Wisconsin, planning events and coordinating public outreach.
Shuemate is impressed with the town. "I was shocked and awed with how beautiful it is," she said. "The people are kind and respectful and it's just a really great community."
n
The History Museum of Hood River County is open Monday through Saturday at 300 E. Marina Drive, Hood River. The Clink! A Taste of Oregon Wine exhibit is open to all ages for $5 until April 30. The exhibit celebrates Oregon's flourishing wine industry with 12 colorful displays, iPad viewing stations and a vintage wine press. For more information or to volunteer, call the museum at 541-386-6772 or email thmeducation@gmail.com.