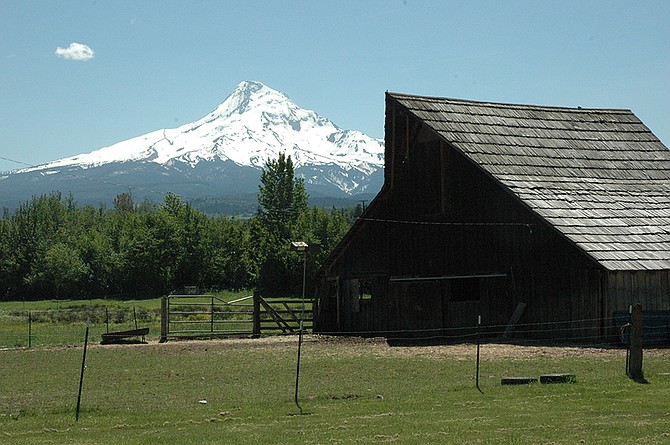 Dist. 52 Rep. Mark Johnson (R-Hood River) has introduced to the Oregon Legislature HB 3027 which creates a specialty license plate with the image of Mt. Hood.
While Oregon has a few specialty plates, including salmon, the arts, and Crater Lake, none have ever highlighted the important and iconic state landmark of Mt. Hood., according to Johnson.
The idea for HB 3027 came from constituents of Dist. 52 who stated that having this plate would be an opportunity for job creation and a point of pride for Oregonians, Johnson said in a press release.
Revenue from plate sales would be transferred to Travel Oregon and used to support bicycle and pedestrian tourism in the Mt. Hood region. This will benefit small businesses and local economies, while continuing to draw people from all over the state and country to this world class recreation destination, Johnson stated.
"The Mt. Hood region reflects a large portion of our state," he said. "Even though the communities throughout the region are diverse, they have all come together in support of HB 3027. I'm excited about the possibilities to build partnerships throughout the region, drawing on what unites us, while supporting recreational tourism and benefiting the economies in the region."
HB 3027 will receive a public hearing on Monday, March 23 in the House Transportation and Economic Develop Committee. Submit testimony in support to Rep.MarkJohnson@State.OR.US.