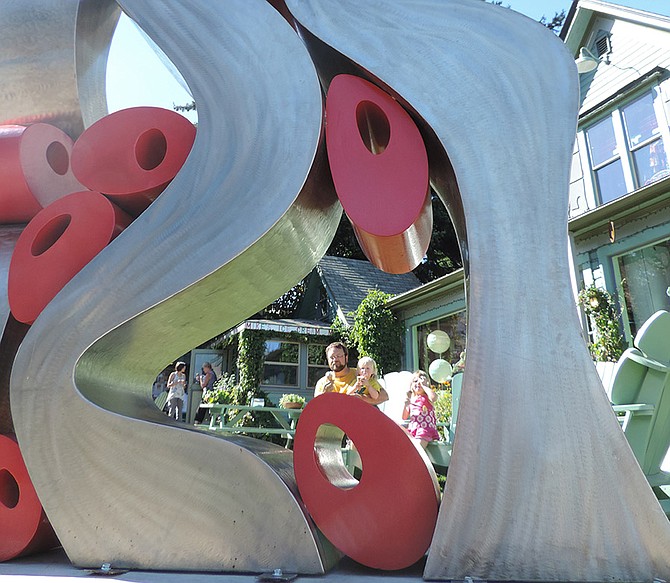 Art of Community was established in 2014 by artists to build on this dynamic relationship, engage the community with art and work collaboratively to further promote and develop public art throughout the Gorge making it available to people of all ages and backgrounds.
In its second year, the Art of Community program, aka "Big Art," consists of up to 25 sculptures on loan from artists around the country. More sponsors have been added this year, creating more art opportunities.
Artists are asked to submit applications for placement of their sculptures around Hood River's downtown, waterfront and Heights areas for a period of about one year. From the submissions a committee will select a number of pieces to be installed. The potential buyers that might be viewing your art is quite significant.
Selections are scheduled to be made by June 1 and the 2015-16 works installed by late August, in time for the Sept. 4 opening reception.
The artwork will all be professionally photographed in their site and we will be designing and printing 20,000 Walking Tour Maps and distribute them throughout the Pacific Northwest to help improve artists exposure to new customers.
Visit art-of-community.com to learn more, including Artist Response information (deadline May 15).