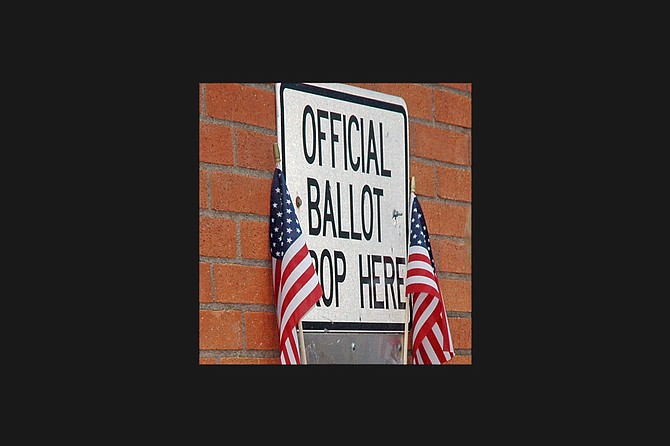 Two members of the Columbia Gorge Community College board kept their positions, based on unofficial results from the May 19 Hood River County Special Districts election.
Brad Lorang, a former mayor of Cascade Locks, will serve on the Cascade Locks Port Commission, one of two people to defeat incumbents on that board. Lorang defeated Donna Mohr and David Lipps edged Brenda Cramblett.
Charlotte Arnold, Columbia Gorge Community College Board Position 1 incumbent, defeated Guy Fenner by a 1,491-804 margin (65 to 35 percent). Stu Watson, Position 6, defeated Becky Kopecky, 1,289 to 1,031 (55 to 45 percent).
Following balloting, two special district races had unusual situations that keep their outcome in question: A four-year term on the Transportation District had two write-in candidates, and two men are locked in a tie for one seat on the Crystal Springs Water District, south of Parkdale.
Mike McCarthy earned 551 votes (32 percent) and Mick Swyers 455 (28 percent) while Bill Munk and Larry Brown each have 327 (20 percent).
In the Transportation contest, Leticia Valle and Otto Behrman are declared write-ins, of which there are 464 to be counted by Friday morning.
In the race for CGCC Position 3, Lee Fairchild topped Christina Suarez 1,161 to 774 (60 to 40 percent). The current board member, Dave Fenwick, opted not to run for re-election.
In Hood River County School Board races, Chris Reitz of Hood River garnered 263 votes to 222 for Kris Wilhelm, also of Hood River, and 157 for Rob Brostoff of Cascade Locks, a 41-34-24 percent split.
Running uncontested were Kateri Osborn Lohr, current Position 3 director, with 325 votes, and Tom Scully, Position 5, with 296.
In Port of Hood River races, Brian Shortt won his Positon 4 race handily over Dennis Cullington, 1,849 to 360 (83 to 16 percent) and Hoby Streich won re-election by a wide margin, 1,542 to Jason Carpenter's 315 and Brian Hardy's 297, a 71-15-14 percent split.
For Port of Cascade Locks, two challengers unseated incumbents: For Position 2, Brad Lorang defeated Donna Mohr, 137 to 91 (60 to 40 percent) and for Position 3 David Lipps edged Brenda Cramblett, 127-130 (54-46 percent).
John Stipan defeated Philip Schey for Position 1, 151-59, a 70-28 percent margin.
Five people ran for the Parks and Recreation District Board: MIchael McCarthy led with 1,180 (221.99 percent), followed by Art Carroll with 1,170 (21.8 percent) and Glenna Mahurin with 1,143 (21.3 percent). Karen Ford had 1,062 (19,8 percent) and Matt Rutledge had 788 (14.7 percent).
In uncontested races:
Hood River Library District – Jean Sheppard had 1,996 votes and John Schoppert 1,471, and both will serve on the board.
Transportation District, four-year: Paul Randall 1,678 (46 percent); William Byrne 1,529 (32 percent); 464 write-in ballots remain.
Roll of the dice
The tie in the Crystal Springs Water District race could be decided by a roll of the dice.
In the race where four candidates ran for three positions, Bill Munk and Larry Brown are tied in third place at 327. Some untabulated ballots could still affect the race; if not, the candidates will toss the numbered cubes and whoever rolls the highest number wins.
The outstanding ballots include an unknown number that were received from other counties. These could arrive by mail anytime between now and Tuesday, a factor complicated by lack of mail delivery on the Monday Memorial Day holiday.
The other set of ballots that might come into play are the 20 or so "questioned" ballots at the Hood River elections office. Those are ballots that have not been tabulated yet because of questions over the signatures or addresses. In some cases, the voter failed to sign the envelope. With all question ballots, the county contacts the voter directly and each much come to the elections office to resolve the question. They have until June 2 to do so.
It is not known if any of the question ballots are from the Crystal Springs District, said elections supervisor Kim Kean.
So while the small chance exists that the remaining ballots could tip things Brown's or Munk's way, Kean is preparing for the unusual situation of calling in the candidates to roll the dice.
The last time that happened was several years ago, according to Kean.
"I brought my backgammon board to the office and we used those dice," Kean said.
For full election results, see the county elections website: www.co.hood-river.or.us/elections.