Allyson Pate, Ann Frodel and Tami Swanson are winners of Soroptimist International of Hood River's 2015 Women of Distinction Award.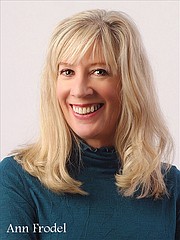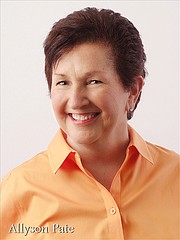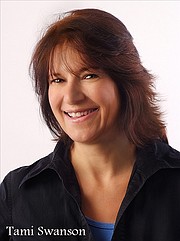 The three women will be introduced at an awards luncheon in their honor on May 27, from 11:30 a.m. to 1 p.m. in the Best Western Plus Hood River Inn Gorge Room. Due to hotel parking lot construction, guests are encouraged to car pool. Tickets are $24 and available at Waucoma Bookstore until noon on May 26.
"Ann has participated in the community for over 25 years and in 2006 became one of the founders of the Waterfront Community Park Association (WCPA), with the goal to fund and build a new park on the Columbia River. To this day, Ann still serves as WCPA chair," wrote Jacquie Brown Barone in her nomination.
Allyson Pate's nominator, Karon Peterson, said, "Allyson served seven years as chair of the Commission on Children & Families, on the Citizens' Review Board for Foster Children and assisted in the formation of our area's warming shelter. What really makes her deserving of this award, however, is her development eight years ago of the Give Them WINGS program. Through her other work, she realized that young men who were formerly in foster care, homeless and unemployed and with little hope of success needed a place to live, learn life skills, job skills and make the life-altering changes needed to become self-confident, healthy, responsible members of society."
Tami Swanson's nominator, Nancy Johanson Paul, said, "In 1990, young mother Tami (Russell) Swanson volunteered to organize a New Parent Services play group in Cascade Locks. Twenty-three years later, it is still meeting every Tuesday, and Tami is still coordinating it. Tami has facilitated parenting classes in Cascade Locks, Hood River and The Dalles. In 2000, Tami was hired by New Parent Services as a Healthy Start Home Visitor, meeting with young parents having their first baby, many who are at risk for child abuse or neglect. She has mentored over 150 families, many who were raised in abusive and neglectful homes."