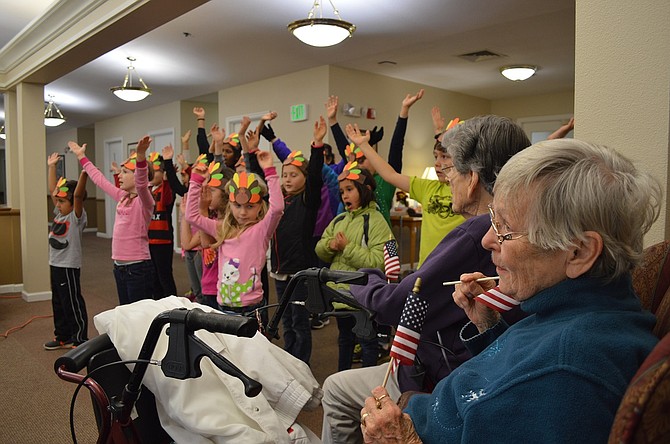 The annual Turkey Trot takes place Thanksgiving Day, Mosier Twin Tunnels, 10 a.m. at Mark Hatfield Trailhead; register starting at 9 a.m.; kids' 200-meter run at 9:50 a.m. Choose the 12-kilometer, 5K and 3K run/walk. Proceeds benefit Mosier Schools. (www.mosier school.com), email twintunnels@gmail.com, or call 541-478-3321 or Scott McMullen at 541-993-2090. Day of race cost is $15 for adults, $5, no shirt.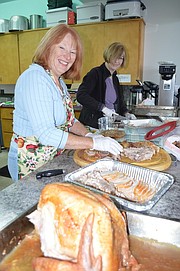 The free Community Thanksgiving Dinner will take place Nov. 26 from 1-5 p.m. at Riverside Community Church, and is open to any and all people, from singles to entire families. In addition to the dinner served at Riverside Church, volunteers will pack up dinners to deliver to people in their homes if they cannot come to the dinner downtown; contact Deborah Chenoweth at 541-399-2384.
The Hood River Aquatic Center will offer holiday open swims through Friday, Nov. 27, from 1-3:30 p.m. The slide, rope swing, mats and basketball hoop will be available for use and the party room is available for rental. The pool will be closed all day on Thanksgiving, Nov. 26.
Neon golf returns to Immanuel Lutheran Church, corner of Ninth and State, Friday, Nov. 27, from 5-8 p.m. and Sat., Nov. 28, from 2-8 p.m. All proceeds go towards Immanuel's middle school and high school youth ministries. Cost is $5 per person for 18 holes. For more details go to www.ImmanuelHR.org.
Orchard Lanes is offering a buy one game, get one free deal over Thanksgiving break: Wednesday, Nov. 25, from 12:30-9 p.m. and Friday, 2-10 p.m. The bowling alley will be closed Thanksgiving Day.
The next Red Cross blood drive will take place on Nov. 27 from 10 a.m. to 3:30 p.m. at the Hood River Elks Lodge, Third and Cascade. Download the American Red Cross Blood Donor app, visit redcrossblood.org (sponsor code: HoodRiver) or call Margo Parker at 541-387-3669 to make an appointment or for more information. All blood types are needed to ensure a reliable supply for patients.
Columbia Gorge Thanksgiving Wine Weekend happens Nov. 27-29, from 11-5 p.m. at wineries throughout the Gorge. Special tastings, activities, donation opportunities benefiting local charities. More at GorgeWine.com.
Thanksgiving closures:
All Hood River County School District, Horizon Christian School, and Mid-Columbia Adventist School sites will be closed.
All federal offices will be closed.
The US Postal Service will be closed; no mail delivery.
Hood River Garbage and Recycling pickup routes will run according to schedule, but the office and transfer station will be closed. All will be open Friday, Nov. 27.
The Hood River News office will be closed on Nov. 26, and will reopen Nov. 27 for regular business hours.