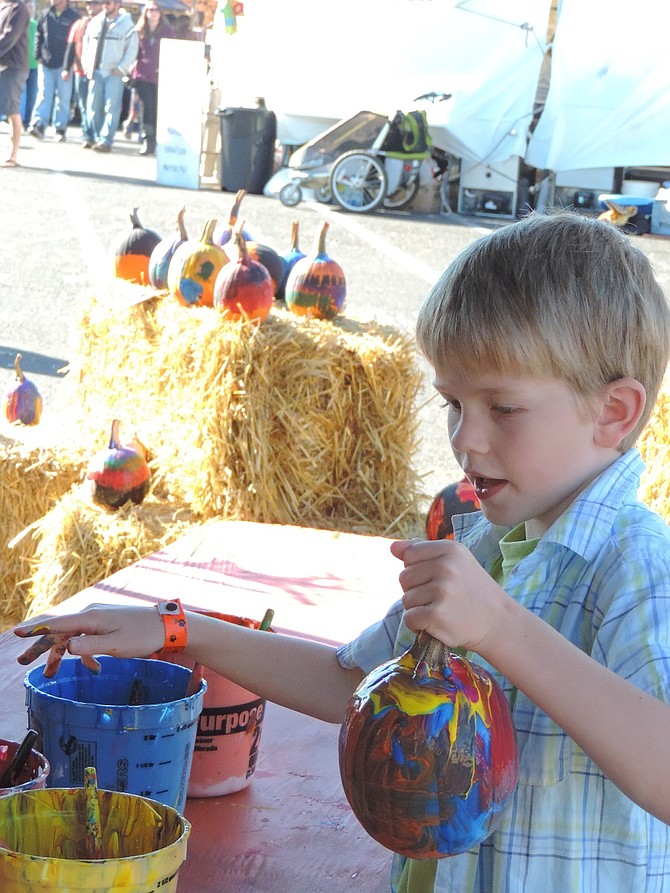 Fruit by the bin, innovative arts and crafts, food from local restaurants, varied live music, and beer, wine and cider from the Gorge highlight two autumn events this weekend in Hood River County.
Harvest Fest returns to the Event Site on the waterfront, and the Gorge Fruit and Craft Fair takes place near Odell at Hood River County Fairgrounds.
Gorge Fruit and Craft Fair happens at the Fairgrounds from 10 a.m. to 5 p.m.; all offerings have been grown or made in the Gorge.
Hood River Chamber of Commerce hosts Harvest Fest, where more than 100 vendors await visitors under one large tent. Hours are 1-6 p.m. Friday, 10 a.m. to 6 p.m. Saturday and 10 a.m. to 5 p.m. Sunday. Admission is $6 for adults, seniors are $5 ($3 on Friday), and kids 12 and under free.
Two long-standing Harvest Fest traditions return: the pie eating contest and tickets for the Harvest Quilt, this year benefitting Hood River Adopt-A-Dog.
Author Forest Pritchard will speak at 1 p.m. on his book, "Growing Tomorrow — Behind the Scenes with 18 Extraordinary Sustainable Farmers Who are Changing the Way We Eat."
For full details see the Harvest Fest pull-out inside.
The Fruit and Craft Fair features fresh fruit, arts and crafts, gourmet food products, flowers, baked goods, wines, jewelry, furniture, plants and flowers, soft goods, and more. Admission and parking are free at the fairgrounds.
Highlights include:
The Odell Garden Club annual autumn flower show and sale
Special Olympics' fundraiser
Ranch sorting competition Saturday in the horse arena (or large livestock barn in case of rain)
Cow Pie Bingo on Saturday
Live music by the Gorge Strings Sunday afternoon