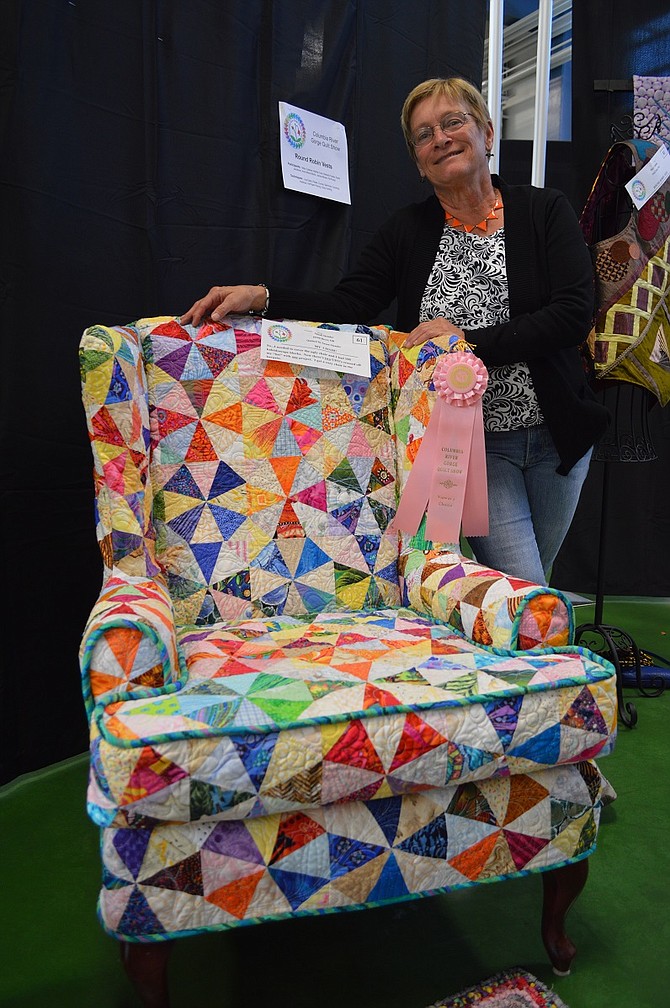 Visitors to the Columbia River Gorge Quilt Show called this year's exhibit the best show ever, according to event chair Kathleen Roulet of Columbia Gorge Quilting Guild.
"While the traditional concept of quilting was represented, there were many examples of innovative, modern and representational art quilting on display," Roulet said.
"We are so proud of the excellent work our members are doing," said Kim Vogel, Guild President. "This show inspired many of the attendees to join our guild for the coming year and we have been overwhelmed with positive comments from those who came to the show."
"We have already committed to coming back to the Armory in October of next year," Roulet said. "It is such a bright, clean space and it feels like the right size for our show. Plus, we love being part of the harvest celebration in the Hood River Valley. With a chill in the air and fall color everywhere, it's a perfect time of year for quilts."
Two large, dramatic landscape quilts greeted visitors and set the tone for an exhibit that introduced the public to the diverse directions quilters are taking the art of quilting.