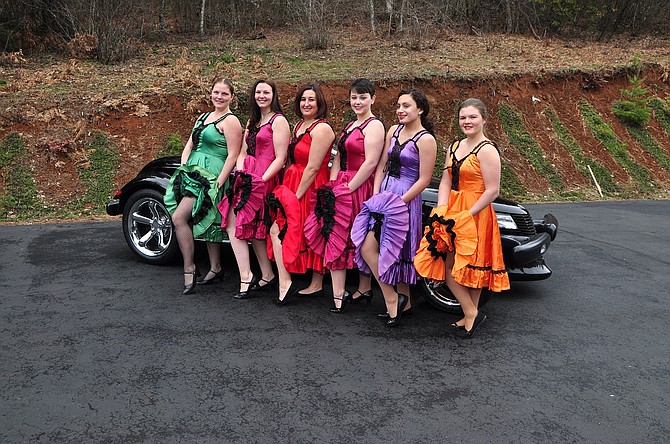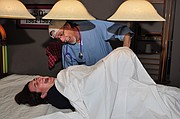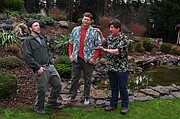 Tickets and Times
Tickets are $10 general admission and $8 for children ages 12 and under. Save $1 by purchasing tickets in advance at Waucoma Bookstore, Mid Valley Market, McIsaac's, Key Bank, and Studio 10, or from any Lions Club member. Tickets are also available at the door.
The show runs April 15-16 and April 21-23 beginning at 7:30 p.m. at the Hood River Middle School auditorium. A matinee performance will be held April 17 at 2 p.m.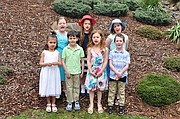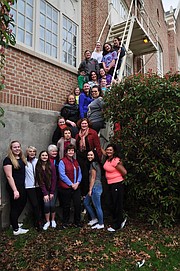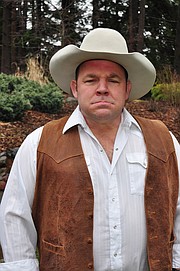 The Mid-Columbia Lions Follies is celebrating 40 years of performances and presents"40 Years of Magic," opening April 15 at the historic Hood River Middle School Auditorium. The show will feature selected songs, dances and skits from past shows in a variety format. (See "Tickets and Times" for more information.)
Comedy scenes from popular past shows scripted by Mike Oates will be featured, including Cheers, Bonanza, MASH and Andy Griffith. Clinton Curtis, Dave Tallman and Andy Streich join Oates to recreate the characters from these popular Follies musical shows. Joining the fun — and more skits — are John Stipend, Mike Goss, Wayne Tengwall, Jimmie Oates, and Shane McCarthy. They will participate in an operation scene from the Carol Burnett show, and two Blue Collar comedy skits — the redneck remote control and NASCAR comes to the birthing room.
The show opens with Streich and daughter, Andrea Fox, singing the duet "Sentimental Journey," the title of the first Follies and the first song performed in that show. From there, the cast takes over and the songs keep on coming. Helping to move the show along are three youngsters who get caught up in the magic of the Follies: Kristin Fox, Haylie Fox and Brandon Moore. A magic show wouldn't happen without a magician, and Wade Hogg takes on that role. There is nothing indicating that he is a successful magician, so we will see how that turns out.
Sarah Fox is featured in a production number from the 1992 show, "Take It Back." She joins Shane McCarthy and Emily Hogg in a salute to the 1920s, "Steppin' Out With My Baby." Tamara Emler Ball is joined by the women's chorus in "I'm Gonna Wash That Man Right Outta My Hair," from "South Pacific," followed by the men's chorus in "There Ain't Nothin' Like a Dame."

Kim Vogel and Caryn Chilton reprise a comedy act from the Route 66 show. Terri Tyler will take on Donald Trump when she becomes Ernistine, the operator from the 1997 "Make 'Em Laugh" Follies.
Other featured vocalists are Megan Perkins, Onar Smith and Lynne Schuepbach. The Follies has a group of teenage girls led by Emily Curtis and Savannah Demchuk that will perform several songs and dances, including "Do You Believe in Magic" and "Turn the Beat Around." A children's' chorus will sing "Kids," from the musical "Bye Bye Birdie," and "Abracadabra."

The Follies is fortunate to have an experienced group of production staff to help with the show. Bev Bridgewater is the director and Kim Vogel is assistant director. Annette Wahner and Perkins are the choreographer and musical director, and Cindy Biddle is stage manager.
The show is a fundraiser for Oregon Lions Sight and Hearing Foundation. With the support of many local program advertisers, it has raised $330,000 over the years, including the $20,000 donation from last year's show.

The community receives many services from the foundation, including eye screening for students at Hood River County schools, eye care and eyeglass assistance. Funds go to aid many Oregon residents who have sight and hearing needs and helps support new research in sight and hearing.

Bev Bridgewater has directed the Lions Follies productions for the past 37 years. For the show's first three years, she served as choreographer.