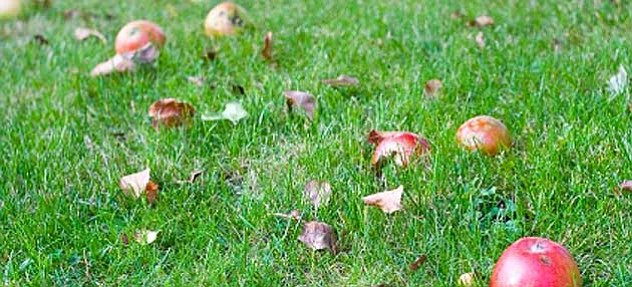 Columbia Gorge Gleaning invites the community to a kick-off event on Saturday, Aug. 13 from 10 a.m. to noon at 3322 Thomsen Road in Pine Grove, south of Hood River.
Columbia Gorge Gleaning formed out of the Ford Institute's Leadership Program, a leadership training provided by the Ford Family Foundation and developed and delivered by Rural Development Initiatives (RDI) that brings together a diverse array of community members.
This new community organization's mission is to address food insecurity, reduce food waste, and improve overall community health while strengthening diverse community connections. Columbia Gorge Gleaning is working to increase the availability of fresh and local produce in food pantries, soup kitchen, and schools. Working with growers and registered volunteers, Columbia Gorge Gleaning will coordinate gleans to salvage and donate quality produce that would otherwise go to waste.
Columbia Gorge Gleaning invites community members, volunteers, farmers, growers and other interested partners to attend the informational kick-off event.
Attendants will be able to learn more about the new project, potential volunteer opportunities, and the practice of gleaning crops. Snacks and refreshments will be provided. RSVP to the event at bit.ly/2afD2QO.
For more information about this project go to www.gorgegleaning.org.
Gleaning is the ancient practice of collecting the remaining crop from the field after it has been harvested, according the Oregon Food Network website.
Gleaning is mentioned throughout the Bible. Additionally, nearly five hundred years ago the French passed a law that commanded French farmers to allow for the practice of gleaning by the poor in their fields, orchards, and vineyards. That law still stands today. The story of Oregon's gleaning groups is only a recent chapter in the history of this ancient practice.
In Oregon, low-income gleaning groups were first established in the early 1970s. At the height of low-income gleaning activity in the state, thirty plus groups involved over 10,000 low-income households in gleaning food and firewood and other self-sufficiency activities.