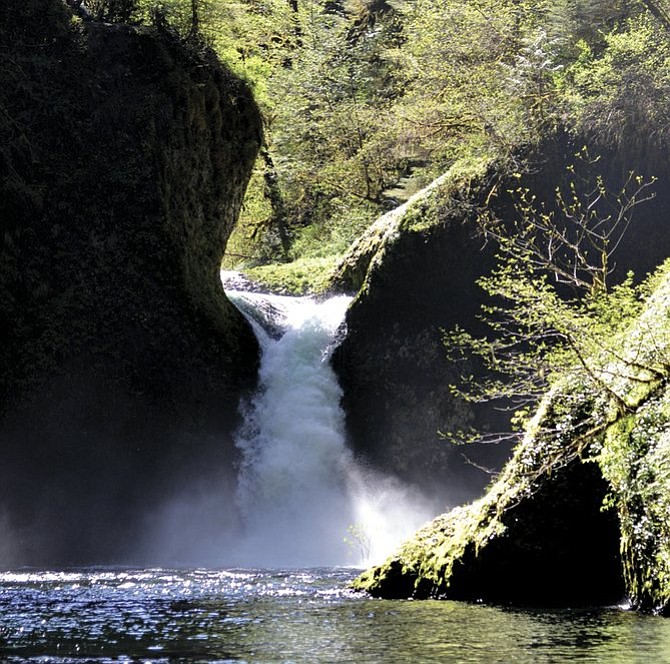 A New York man fell to his death Tuesday at a waterfall near Cascade Locks.
Francesco Goncalves, 20, of Eastchester, New York sustained a fatal injury when he fell into Punchbowl Falls on Eagle Creek Trail, west of town.
At 5:42 p.m., the Hood River County Sheriff's Office received a call of a hiker who had fallen into the falls. Personnel from the sheriff's office, American Medical Response and the Hood River Crag Rats responded to the scene.
Witnesses at the scene reported the man had sustained a head injury and was under water when they reached him. Before rescue personnel could arrive at the scene, bystanders reported that he was dead.
By about 7:43 p.m., rescue crews reached the accident site, which is about two miles from the trailhead. They confirmed that the man had sustained a fatal injury.
The victim was identified as Goncalves.
Witness reports and evidence at the scene indicate that he fell around seventy feet from above the waterfall. Goncalves was hiking with a group of friends, several of whom reported witnessing the fall.
No further details about the cause of the accident were available as of Wednesday morning.
The sheriff's office is continuing the investigation in collaboration with the Hood River County District Attorney's Office and Hood River County Medical Examiner.
The Hood River News will post more information when it's available.