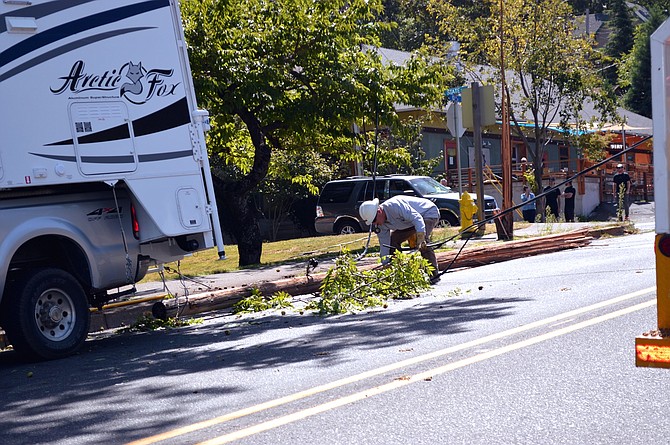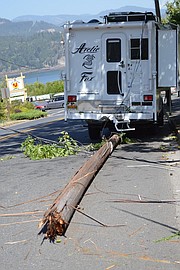 A downed power line closed the intersection of 13th and State Streets this afternoon, Friday, Aug, 19.
At about noon, a camper trailer with a Bend license plate heading north crashed into a power pole at Tsuruta park, shearing the pole. A hanging electric line fell down on another vehicle -- a van parked at the State Street intersection nearby.
Crews pulled the line off the roof of the van and the driver left the scene after talking with Hood River Fire officials.
Nobody was injured.
Pacific Power crews are working on restoring the fallen line.
The Fire Department did not immediately have an estimate for when the street would reopen.