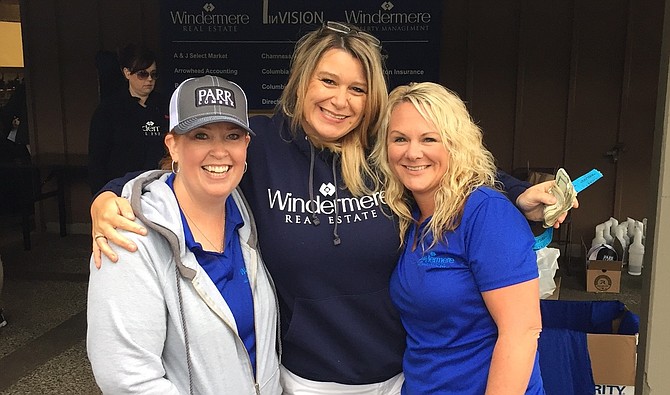 Windermere Glenn Taylor Real Estate hosted its first golf tournament at Skamania Golf Course in Stevenson, Wash., last month. Thanks to sponsors and players, Windermere raised $6,000 to support Stevenson High School's Ruff Cutts, a program designed to promote confidence, work ethic, and dedication in high school students making the transition to adulthood, by teaching students skills in the trades.
"We are extremely grateful that so many sponsors so generously gave their time and donations to help us stand behind the Ruff Cutts program at Stevenson High School. We hope the entire local community will join us in support of these businesses," said David Bennett, of Invision, one of the tournament's major sponsors. "A special thank you needs to be extended to the Skamania Lodge Golf Course crew who worked hard to make this first-time event a success."
The major sponsors included Windermere Glenn Taylor Real Estate, Windermere Property Management Columbia Gorge, Invision, LLC., Directors Mortgage, Backwoods Brewing, Jester & Judge, Columbia Gorge Title, McCoy-Holliston Insurance, and Parr Lumber.
The additional sponsors included A&J Market, Columbia Hardware, Arrowhead Accounting, Chamness Auctions, Stamp the Earth, and Carol Bradley.
In kind donations were contributed by Skamania Lodge, Moonshine Manufacturing, Bigfoot Coffee Roasters, Gator Creek Gardens, and Carol and Jim Bradley.
Owned by Gorge resident Kim Salvesen-Pauly, Windermere Windermere Glenn Taylor Real Estate operates offices in Hood River,The Dalles, Bingen, and Stevenson.