Olivia Newcomb, a 2016 graduate of Hood River Valley High School, is hosting a benefit concert at Hood Crest Winery in Hood River on Dec. 10 from 6 to 8 p.m.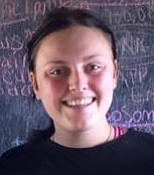 Newcomb, who sang in HRVHS choir and appeared in numerous drama department productions, will perform opera and musical theater songs accompanied by pianist Tim Mayer of Hood River. In addition, the HRVHS acapella ensemble Borealis (joined by Newcomb) will also perform.
"Enjoy the spirit of the season by supporting my journey while eating delicious pizza and listening to beautiful music," Newcomb said.
Newcomb is currently taking a "gap year" to explore her interest in languages, humanitarian work, and music. The funds will send her to Laos to work with boys entering the Buddhist monkhood, then to Thailand, to teach children.