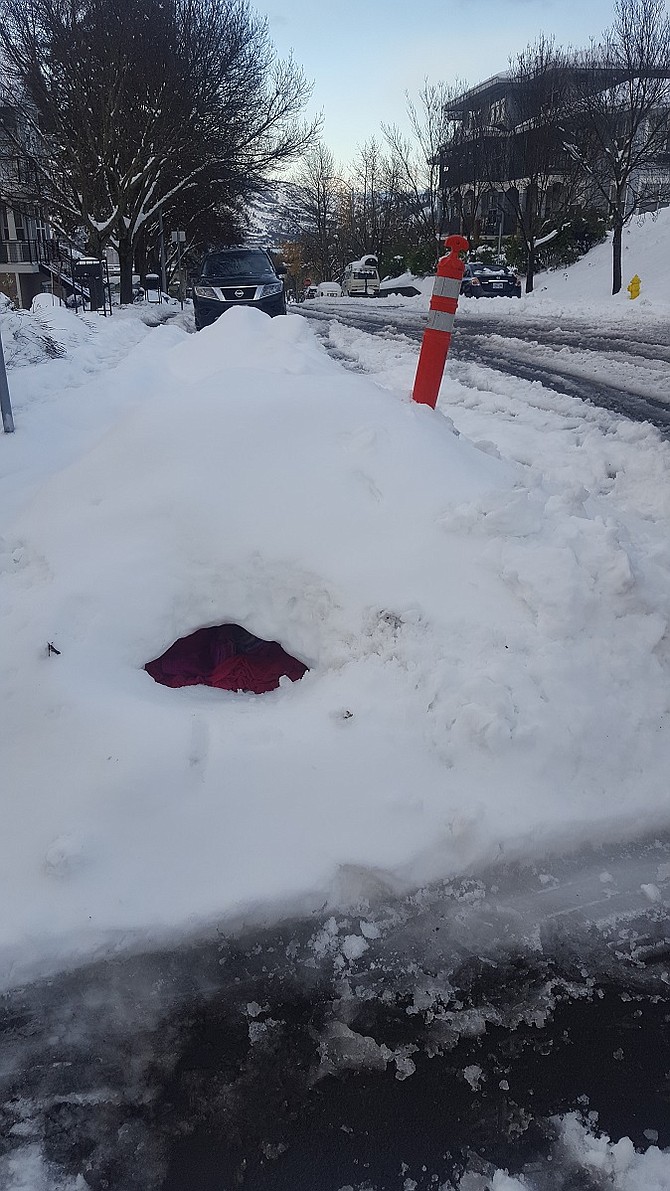 City of Hood River Foreman Dave Smock said his crews have made several disturbing discoveries during recent snow-removal routes: snow caves built into the piles and berms of plowed snow alongside roads. This is a dangerous situation that can easily be avoided, as the city notes in a message sent out last week:
Do not let your children build snow caves or snow forts near the roadway snow banks. Snow forts can seem like a lot of fun, but they are extremely dangerous when built in the city right of way next to the road. With the build-up of recent snow, the city will be pushing the banks back to help with visibility at intersections.
Crews found sleeping bags, empty soda cans and other items indicating that whoever uses the caves is spending time in them, increasing the danger.
"We cannot see children playing in these caves and do not want any accidents to occur," said Marlo Messmer, office manager. "Parents, please do not let your children build these forts near the roadway and supervise outdoor recreation."