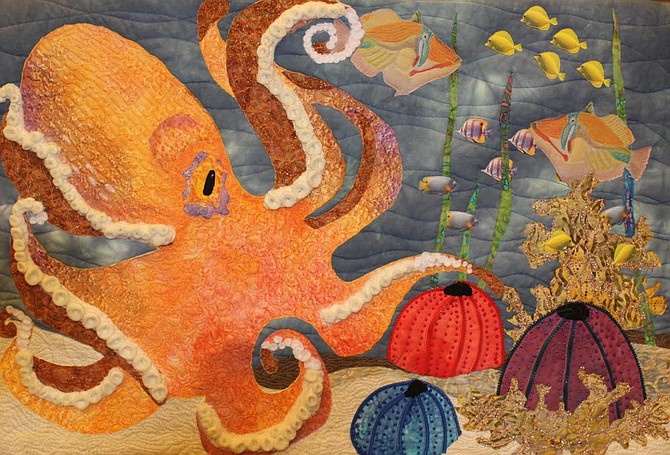 The public is invited to view a selection of colorful works created by the Gorge fiber artists' group Beyond the Block: Art Quilters of the Gorge from Jan. 2-28 in the White Salmon Valley Community Library's Sprint/Baker Gallery.
Pieces included in the exhibit were created in response to the "Zipper Quilt Challenge," where the fiber artists were challenged to integrate zippers or parts of zippers into the design of a fiber art piece that is 36-inches wide by 24-inches long. The result is a unique collection of fiber artworks for the community to enjoy.
Beyond the Block (BTB) is made up of Gorge fiber artists committed to creating art utilizing quilting techniques. BTB members challenge themselves to become more educated about art and design principles and to improve creatively on an individual basis. The group meets several times each year to share techniques, discuss topics, receive updates on current and upcoming exhibitions, and to share their current work. BTB is affiliated with the Columbia River Gorge Quilters' Guild. For more information about the group, meetings or exhibits visit their home page www.gorgequiltersguild.org or email gorgequiltersguild @gmail.com.
The exhibit is available for viewing during regular library hours. For more information on this and other library exhibits, programs, resources and services call the library 509-493-1132 or visit the Fort Vancouver Regional Library website www.fvrl. org.