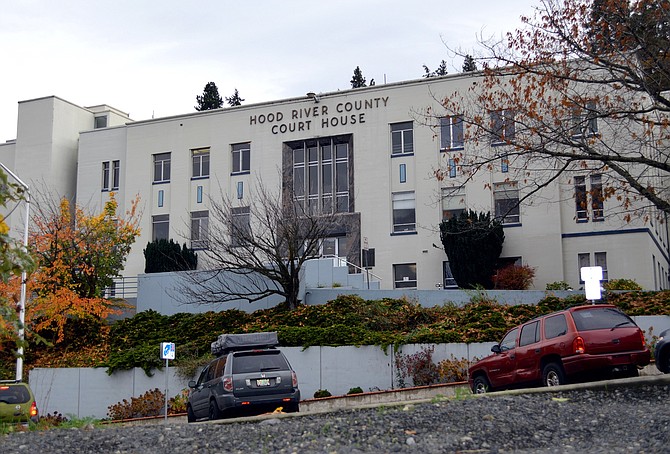 Three Portland men pled guilty Friday, Dec. 23 to conspiracy charges stemming from a robbery-shooting scheme at a campground near Cascade Locks.
The July shooting at Herman Creek Campground left a male victim with a serious but non-lethal bullet wound from which he recovered at Legacy Emmanuel Hospital in Portland.
Each defendant pled guilty to a single count of criminal conspiracy, a Class A felony.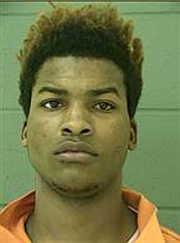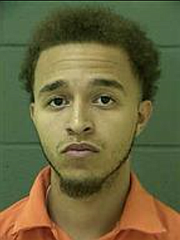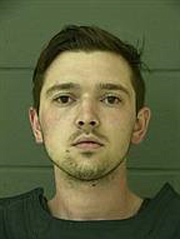 Deshone Brooks, 22, was sentenced to 90 months in state prison. He will serve additional time in custody for unrelated criminal charges in Washington County, prosecutors said.
Chance Pinkard, 19, will serve 84 months.
Austin Steed, 21, faces 60 months.
The violent campground incident began as a phony drug deal, according to testimony by Hood River County District Attorney John Sewell in July.
The scheme was planned in Multnomah County and "consummated" in Hood River County, Brooks' attorney, John Perkins, said Friday.
Prosecutors maintained that Brooks, Steed, and Pinkard planned the drug deal as a ruse to shoot and rob Robert Kane, Jr., and another man, Cody Rau, both from the Portland metro area. When Kane and Rau drove to the designated meeting spot on the evening of July 12, Pinkard ambushed them. He fired shots at the car with an AR-15 rifle provided by Steed, according to testimony by Sewell and defendants' attorneys.
Bullets injured Kane, but he and Rau were able to escape westbound on Interstate 84 and call 9-1-1 for medical help.
Shortly after, authorities found Brooks, Steed and Pinkard nearby and arrested the men, transporting them to Northern Oregon Re­gional Correctional Facility in The Dalles, where they have been booked since.
Kane, then 23, has since recovered from the bullet wound to his bicep, Sewell said Friday. However, he noted Kane was subsequently booked at Coffee Creek Correctional Facility for separate "misdeeds."
The three defendants appeared in person at Hood River Circuit Court Friday morning, decked in jail garb and bound with hand and foot cuffs.
Pinkard and Steed were prepared to enter pleas that day, but Brooks' case almost went to trial.
Shortly after Pinkard and Steed pled guilty — under agreement that they would testify in a future jury trial — Judge John Wolf offered Brooks and his attorney the opportunity to discuss a plea agreement instead of moving the judicial process toward a trial.
Head bowed, Brooks briefly consulted with Perkins. Brooks then took the guilty plea, resolving the case.
During closing comments, Sewell said it was "lucky" that Pinkard hadn't been a better shot when he fired at his victim, and that the three men involved in the conspiracy didn't receive more severe prison sentences.
"Frankly, I was incredulous about the absurdity of the situation," Sewell said.
The men had been charged with attempted murder, which carries a sentence of up to life in prison. That offense, among other felonies, was dropped during a plea agreement with the state, which found the defendants guilty of a single count of criminal conspiracy.
Wolf sentenced Pinkard, Brooks and Steed separately, urging them to make a positive change in their lives after incarceration.
"I hope you are able to use that time to figure out how to get something positive … (to become a) productive citizen and turn things around," Wolf said.
Defendants remained composed during the hearing, answering the judge's questions with "yes, your honor" or "yes, sir."
Steed's attorney, Ginger Mooney, expressed gratitude that her client had been given a lesser sentence than was possible. She noted that Steed's lack of a criminal history and particulars in his "interaction with other defendants" led to the relatively shorter 60-month sentencing agreement.
Steed's family members were in the courtroom. He was the only defendant to speak in response to his sentence.
"I plan to make this an opportunity to better myself … and hopefully come out on top after that," Steed said.
Wolf adjourned the hearing. Sheriff's deputies led Brooks, Pinkard, and Steed out of the courtroom in bonds.