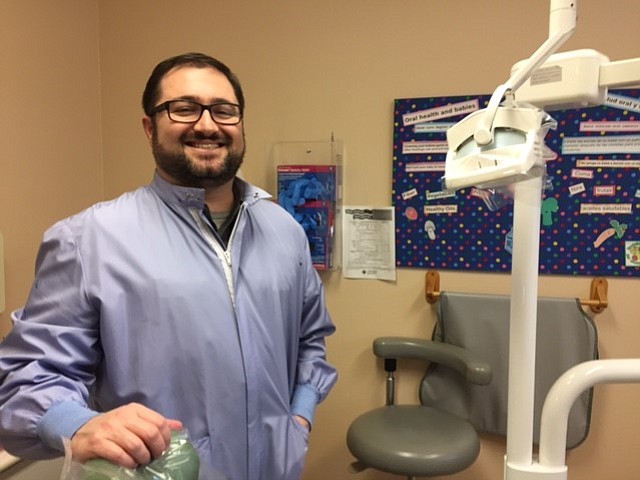 Kevin Prates, DDS, was recently honored with the Oregon Dental Association's Presidential Leadership Citation for 2016, announced his employer, One Community Health (OCH).
The award is given annually to select members who have demonstrated excellence in serving their community, society and the ODA organization as a whole.
A tribute to Prates' leadership efforts, the recent citation celebrated his success in reorganizing and engaging the Mid-Columbia Dental Society as well as for a number of other positive efforts he's made through his work at One Community Health and to improve the community in which he serves overall, according to an OCH press release.
"For six years, the Mid-Columbia Dental Society was inactive so I took the lead in resurrecting that," said Prates, who has served as the organization's president for the past two years.
"In addition, I've been a part of the Oregon Mission of Mercy and helped with programs supported by One Community Health, such as 'Give Kids a Smile Day,' which provides free dental services to underserved local teens," he said.
"Also, working at One Community Health has been important as it's a way to provide dental care to so many in need."
The Presidential Leadership Citation was recently announced during ODA's Annual House of Delegates meeting in Portland. Prates, who rarely misses an ODA meeting, did so because it was his birthday — and he'd made other plans.
However, the "gift" he received that day from the ODA did not go without sincere appreciation, said Prates.
"A number of colleagues for whom I have great respect have received this award in the past and so to be included was a complete surprise," Prates said.
"I'm sincerely humbled but definitely honored by the recognition."
•
OCH is a nonprofit, federally qualified health center with locations in The Dalles and Hood River, Ore.
Formerly known as La Clínica del Cariño Family Health Care Center, Inc., it was founded in 1986 and, today, has evolved into an official Patient-Centered Primary Care Home.
OCH currently provides services to over 10,000 patients. In addition, OCH provides proactive educational programs and support that sustain its integrated approach to health and wellbeing. Dedicated to advancing health and social justice for all its community members, OCH serves patients from the Mid-Columbia River Gorge Region: Wasco, Hood River, Klickitat and Skamania Counties.
For more information, visit www. onecommunityhealth. org.