The Columbia Gorge Health Council will be making more than $1 million in one-time investments in health promotion and local health care services in Hood River and Wasco Counties in the first half of 2016. These payments will promote high quality healthcare that allows patients to have a more convenient, better coordinated, and more cost-effective experience, according to a press release.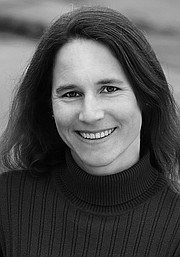 Together, PacificSource and Columbia Gorge Health Council lead the PacificSource Columbia Gorge Coordinated Care Organization (CCO), which includes nearly every healthcare provider in Hood River and Wasco Counties and serves 12,800 members of the Oregon Health Plan (OHP), Oregon's Medicaid program. Medicaid, which is government-funded health insurance for low income individuals and families, currently covers one in four residents in the two counties.
The Columbia Gorge CCO successfully earned 100 percent return on the Oregon Health Authority's 2013 and 2014 Performance Metrics, which led to over $1 million in quality-related payments to the health council for the benefit of local healthcare providers and patients. Quality measures are used by the Oregon Health Authority to determine how successful CCOs have been at improving care, making quality care accessible, eliminating health disparities and curbing the rising cost of healthcare for the populations they serve.
"The fact that the Columbia Gorge Health Council has these funds to invest back into the healthcare ecosystem is a direct result of the performance of the clinicians in the region and those that support the CCO model of care," said Hood River County Commissioner Karen Joplin, chair of the Columbia Gorge Health Council.
Approximately 60 percent of the $1 million investment is directed towards mental health providers who serve the region's OHP members and towards primary care clinics to advance Oregon's Patient-Centered Primary Care Home (PCPCH) strategy. Payments to primary care clinics will be used to augment the clinics' care teams with professionals such as pharmacists, mental health counselors, health coaches, nurse care coordinators, and community health workers. More than 90 percent of Hood River and Wasco County OHP members today receive care through a primary care clinic that has achieved high-level certification through Oregon's PCPCH program. By investing in PCPCH, PacificSource and the Health Council expect to see immediate benefits to local OHP members, as well as the community at large. Each primary care setting will choose which services to incorporate to meet the healthcare needs of their patients. Primary care and mental health clinics will receive grants of $8,000 to $160,000, depending on clinic size and scope of services.
Health Council and PacificSource
The Columbia Gorge Health Council consists of healthcare, county, and other community leaders in Hood River and Wasco Counties who work together to recommend and guide solutions and improvements to the region's healthcare system. They work in partnership with PacificSource Community Solutions to guide the area's Coordinated Care Organization as well as develop strategies and policies to address the needs of the poor and vulnerable in the region.
PacificSource Community Solutions serves Medicaid members through its coordinated care organizations in Central Oregon and the Columbia Gorge. It is part of the PacificSource family of companies, which has a 77-year history and reputation for taking great care of people.
Based on the endorsement from the provider community, the health departments serving Hood River and Wasco Counties will each receive a $90,000 one-time payment. In making this payment, the Health Council's Clinical Advisory Panel (CAP) seeks to recognize and support the important role of health departments in safety-net services such as immunizations, support for pregnant and parenting families, family planning, and treatment and prevention of contagious illnesses.
"These programs are a vital part of the healthcare system and have profound impacts on the overall health of our community," said Dr. Kim Humann, one of the co-chairs of the CAP. Oregon is currently conducting a state-level assessment of public health service models, and the expansion of health insurance under the Affordable Care Act has affected the demand for services historically provided to patients by county public health programs. In response to this uncertainty, the CAP provided these funds as a temporary bridge.
In addition, the Clinical Advisory Panel designated funds to invest in management of chronic pain and opiate prescribing and an integrated approach to tobacco use prevention and cessation for all ages.
"Management of chronic pain and opiate addiction have been repeatedly identified as areas of concern for local healthcare providers and for Oregonians in general," said Dr. Kristen Dillon, Director of the Columbia Gorge CCO. "Compared to other states, Oregon has high rates of prescribing for pain medications as well as a high rate of accidental overdose from this family of drugs. Having money available to pay for training, expert consultation, and regional meetings will support our efforts to develop a comprehensive, community-wide approach to this challenge."